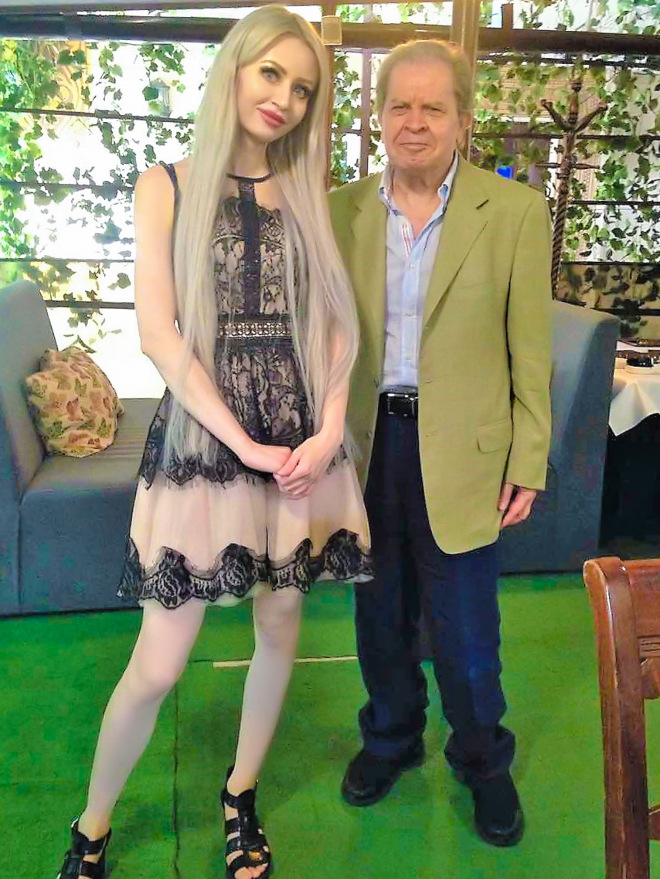 Good af­ter­noon, dear friends!
I am the type of wo­m­an who ap­pre­ci­ates straight­for­ward men who take ev­ery­thing in­to their own hands and ACT! Mah­moud is defi­nite­ly such a man – soon af­ter gett­ing ac­quaint­ed, and even though we hadn't cor­re­spond­ed for very long, Mah­moud of­fered to come to meet and I agreed - I didn't even have any doubts!
He is an in­cred­i­b­ly sweet, clev­er and cour­te­ous man - meet­ing him was a re­al plea­sure! We didn't be­come a cou­ple, but me­m­ories of our meet­ing will al­ways be in my heart. We had a won­der­ful time to­gether - we saw the ci­ty, went to dif­fer­ent parks and sights, visit­ed a beau­ti­ful res­tau­rant. This date was re­al­ly per­fect and the agen­cy can par­tial­ly take the mer­it for this to­gether with the web­site and of course our trans­la­tor. I would like to say that our trans­la­tor defi­nite­ly de­serves the cred­it for an amaz­ing trans­la­tion ser­vice and for keep­ing us com­pany!
Dear friends - don't waste time on reser­va­tions or wor­ries! You should act right NOW!
I do re­c­om­mend this web­site as a re­li­able one that is al­ways ready to help! Thanks to them I know that search­ing for love on­line is not a scary thing and there re­al­ly is a lot of men who are sin­cere, trust­wor­thy and ready to love! Now I am sure, I will defi­nite­ly find my love - he is al­ready wait­ing for me some­where!
Sin­cere­ly with you
Ve­ra.