Karl and Olga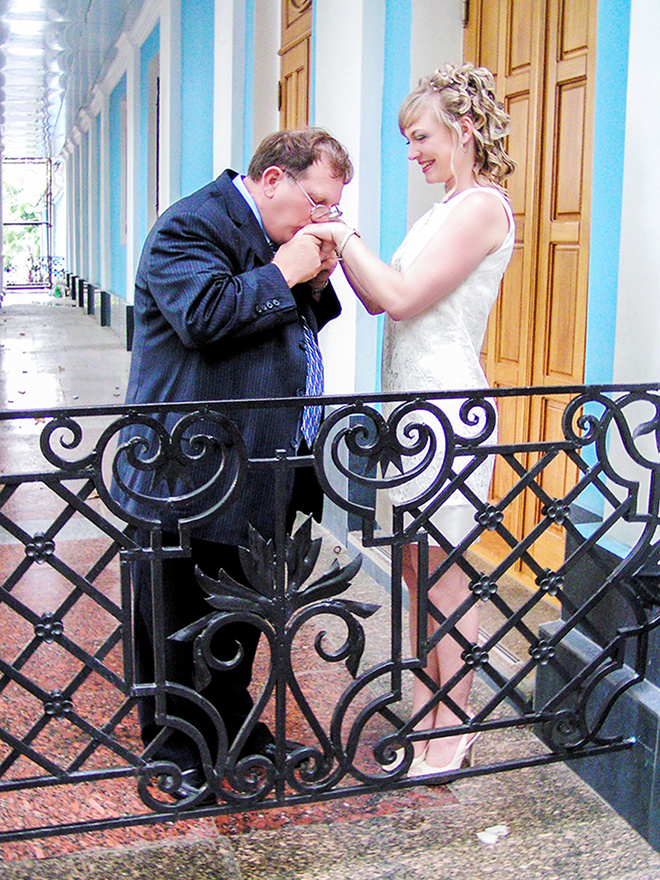 This is a story about true love, understanding that no matter how far, distance is not a barrier for two people who are in love.
This story began in 2009 when I registered with a dating agency. A few months passed and, although I met many good and interesting men, there was no spark. And then one day I logged onto the website and a man invited me to chat.
We began to talk often, almost every day. We shared secrets, news, everything that happened in our lives. Our chats were so interesting; we always had things to talk about. We discussed politics and science too. Karl was so smart and intelligent, interested in all that was going on in the world. After only a short time, we had become very close. One evening, during one of our online chats, Karl wrote "Will you marry me?"
You cannot begin to imagine how unexpected this was for me. I promised to think about it but it was at that moment I realized that Karl was not joking. I was barely able to control the beating of my heart. I felt like I wanted to laugh and cry at the same time. I also realized that I was ready to spend the whole of the rest of my life with him!
Olga.