Irina and Derrick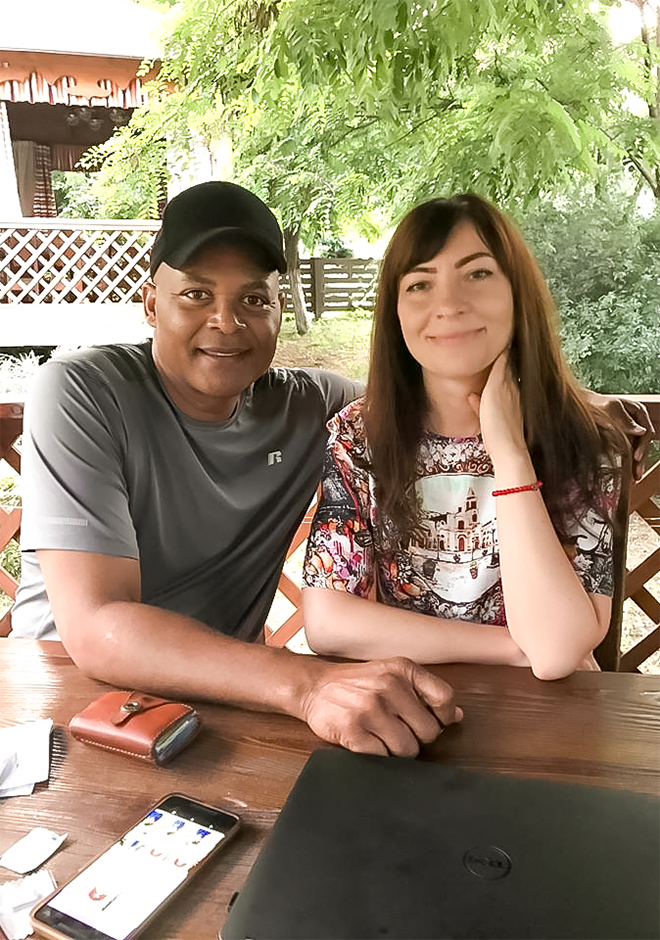 Hello everyone!
This attractive and interesting man appeared on my screen one day. I'd never used this website but I figured I might as well give it a try.
After we met online, we talked non-stop for a few weeks. He made me feel really comfortable. We decided to meet, so he started to plan his visit.
When we finally met in person, he was amazing—better looking than in his pictures. He was hysterically funny too and I loved his voice.
He took me out to dinner which was a really bold move for a first date but it ended up going really well. I remember thinking when I got home that I might just have met my future husband. We had such a great time in my native town.
I hope I will get the chance to see his country soon.
Sincerely,
Irina