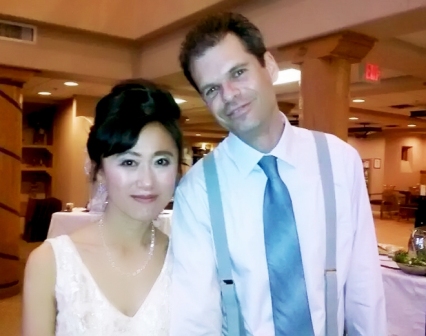 Fengxia (English name is Christine) lived in China when she first registered with behappy2day.com dating site. She had been a member here for two months, then one day she received a message from an American man named David. She looked at David's profile and thought he was quite handsome and sounded like a nice person, so she replied to his message to see if he was still looking to meet someone special.
The next morning, when she checked on the website, Fengxia had received a reply from David, and her life began to change forever.
After their initial messages, David and Fengxia were in daily contact on the site, sending messages and chatting whenever they could. When Fengxia's birthday arrived, David surprised her with a beautiful delivery of flowers ordered on the site, which she was delighted with.
Four months after their initial online meeting, David flew from America to China to meet Fengxia. At first, Fengxia had an interpreter with her. She felt quite shy when they first met in person, but after spending an hour with David, she felt like she was in the company of an old friend. They spent a lot of time together, creating happy memories as a couple, walking hand in hand around the local area of Nanning, and eventually sharing their first kiss. The couple spent a week together, took many photographs to remember this special time, and when David had to return to the United States, they both wept as they hugged each other goodbye at the airport, wishing that they didn't have to part.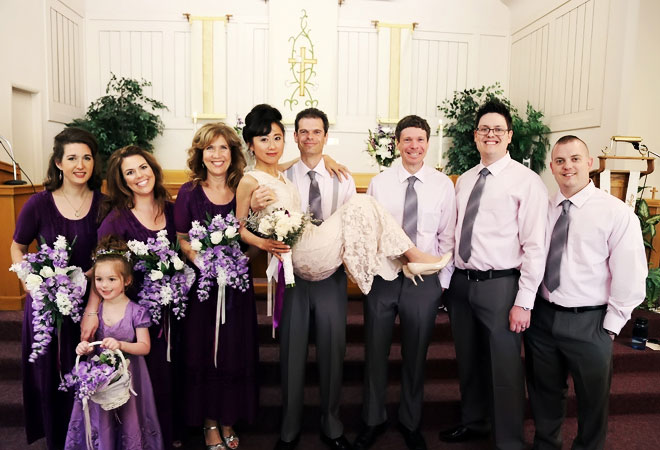 Six months later, David returned to China. During this time, he wanted to help Fengxia to get a visa so that she would be able to travel to the United States in order to marry him. During his stay, the couple travelled to some other cities in China, visiting Beijing, Shanghai, Guangzhou and Guilin, and creating many more happy memories together. They managed to get the US visa sorted out for Fengxia, and spent some time with her family, and treated them to a wonderful meal, before they left China.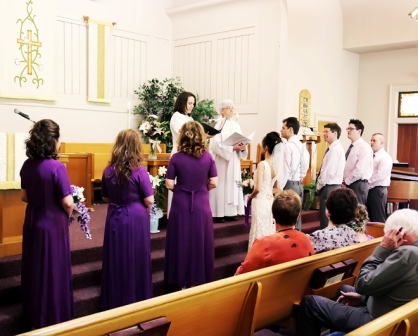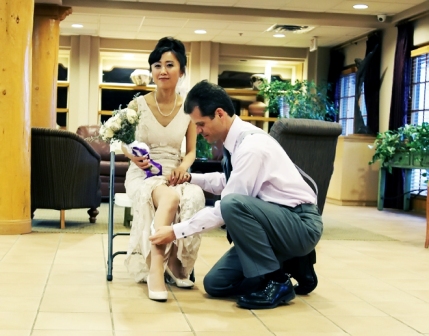 Both Fengxia and David are Christian so they married in a church in the United States. They are now both living in America, and Fengxia is delighted to be living with her husband, David. She says David is wonderful to her every day and never forgets to give her a kiss first thing in the morning and last thing at night. They feel like their life is a permanent honeymoon!
Congratulations to David and Fengxia, and may true love and happiness be with you always!