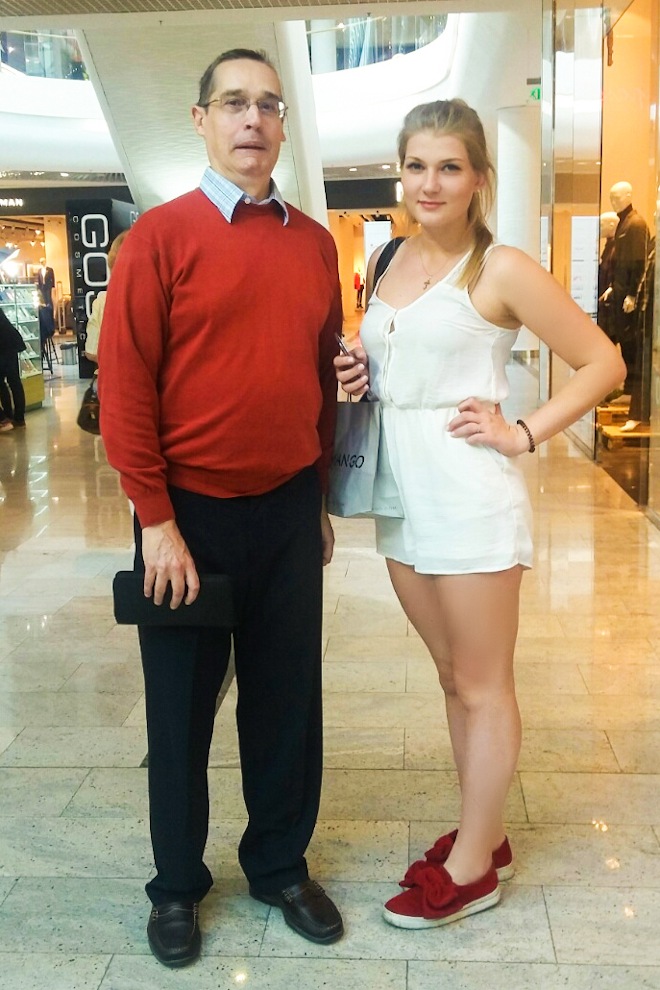 Good afternoon! My name is Anastasia.
In this letter I want to tell you about my meeting with a very nice man called Murray. We hadn't been corresponding for very long but we decided to meet each other as soon as possible. Our meeting was very nice with some tender moments. Murray is such a kind and polite man and from the minute we met I was amazed by him! I have never met such an attentive and caring man. We only met for one day ... then we carried on with our correspondence and we will see where at all this might lead to.
After this date I knew for certain that everything and everybody on this site is real and it's easy to meet a good man here. I see there are a lot of real men who are kind and ready for a proper relationship and of course real girls, all looking forward to meeting real people.
I want to thank the administration and my agency! You make people happy! I want to tell everyone who still has doubts and has decided not to register on this site, don't hesitate, do it! You should use this moment to find happiness! For me, I'm so happy that I decided to take this step! I know that it is so easy! Believe in yourself and this agency!
Best regards,
Anastasia