Olga and Finn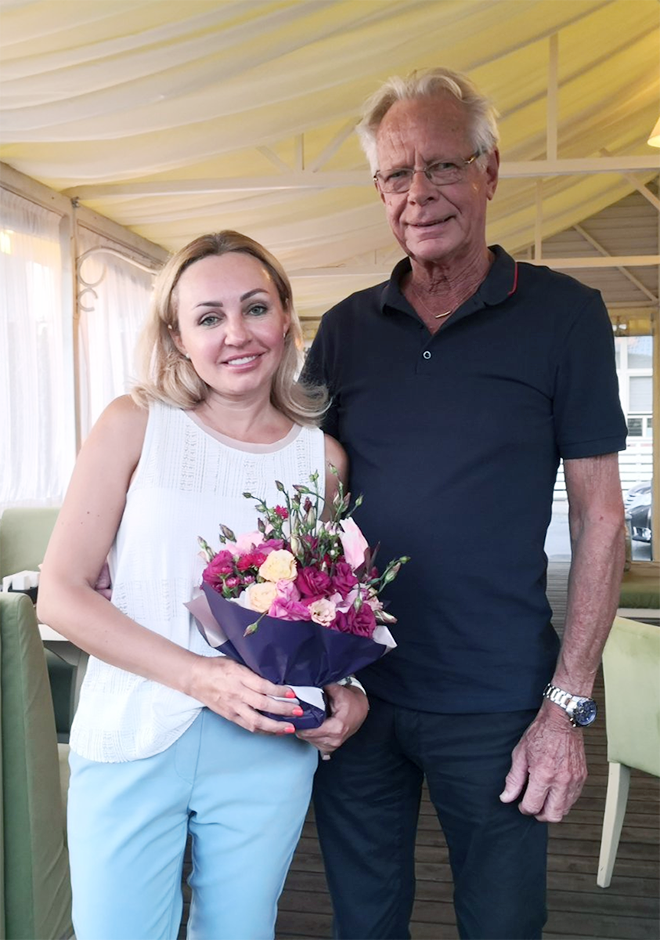 Hello everyone! My name is Olga! I live in Kiev, the capital of Ukraine! Until recently, I was very skeptical about online dating. I was sure that this could not be taken seriously and that you needed to look for your love only in real life! My close friend was not such a skeptic and just 2 months after registering on the site she found her special man. I watched their love story for a while..... and decided to register! I want to say that I regret only one thing - that I hesitated for so long - because my relationship with Finn started on the very first day of my profile being activated!
Of course, distance separated us but soon we were serious about moving our relationship from a virtual space to reality! Finn advised the site administration of our decision and the process to arrange our date began! I want to express my gratitude to my local agency and the administration for their professional work! All the details of the meeting, all the little touches were so well thought out! I have never seen such care and attention! The restaurant for our first date was chosen with all our requirements in mind! A romantic dinner is the first, and perhaps the main, component of a pleasant evening with a "beloved person". We wanted everything to go perfectly: a pleasant, cozy atmosphere, an exclusive table and a secluded space, delicious, exquisitely presented dishes, quiet but touchingly romantic music … We were satisfied with everything! We had a great time! I also want to express special thanks to our translator! We talked, laughed and enjoyed each other's company! Unfortunately Finn had to leave in the morning so we couldn't spend any more time together. But, there is plenty of time ahead of us and we will be communicating in private now …. I cannot see the future …. time will tell and we will see what happens.
But, dear friends - I recommend that you join the "Be Happy" site soon! Register for an account here! Start communicating and love will knock on your heart! I truly believe this!
Best regards,
Olga