Zlata and Hae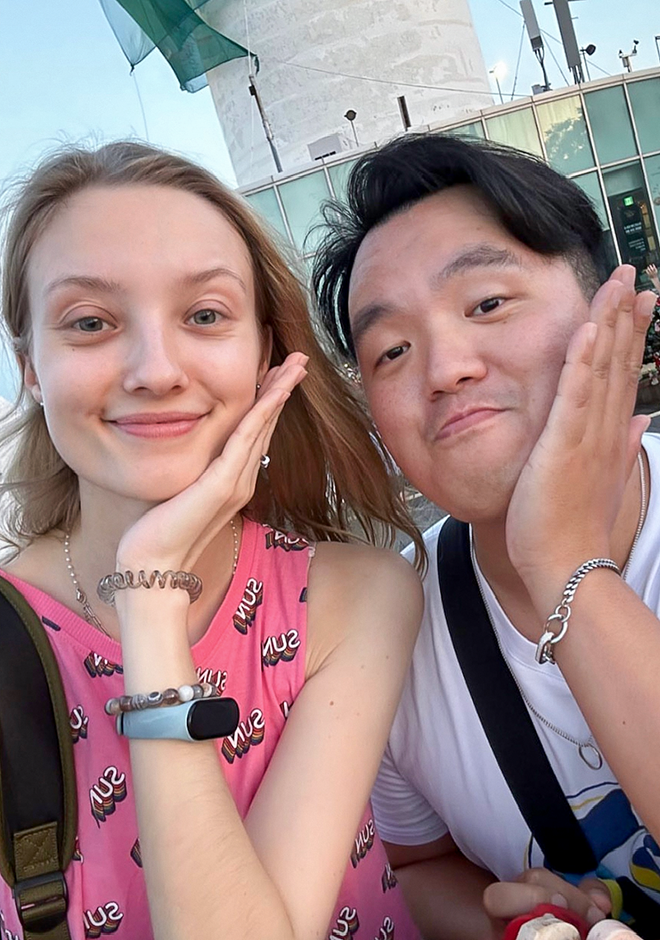 Hi,
I'm Zlata from Poltava in Ukraine and my boyfriend is from Seoul, Korea. His name is Hae and we are in love!
We met online. There was definitely a special connection at first sight but I was afraid to start dating him. I was hypnotized by his photos and felt that he was my Mr. Right. I was really attracted to him!
We had a lot of virtual dates and then he invited me to visit his beautiful country. I've always wanted to visit Korea, China or Japan. My dream came true - Hae showed me Seoul.
Our time together was very special for me. I realized that I had fallen in love with my Hae for real. This feeling is so magical. We saved each other from loneliness. By his side, I feel the happiest girl in the whole world!
We have a lot of plans and dreams. He has promised me to make them happen. Right now I live and work in Seoul and I believe that Hae is my destiny.