Vic and Anna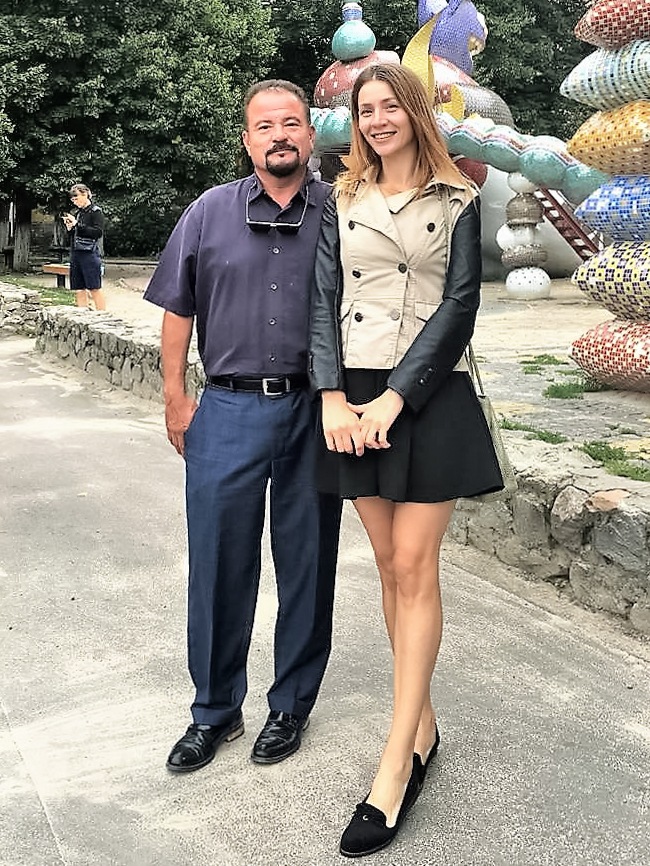 Good day to you all!
I'm here to tell you about my date with a nice man called Vic.
When we met each other on this site we didn't waste any time at all in long correspondence and decided to meet for real! He came to visit me! I was amazed by Vic and his determination and male charisma! He is a real man! We spent two wonderful days together. He is very nice, kind and has a great sense of humour. I'm happy we decided to meet each other. We laughed a lot, he is such a positive person. We went for a walk together. It was so romantic! I showed Vic around Kiev, it was really interesting to show him new places.
We are not a couple now but we are very close friends. We tried to be lovers but both came to realise that for now it's fine to just be friends. We are both happy because of this and Vic is a very special friend to me. After our meeting, I no longer worry that something bad might happen on a date. I know my agency will do their very best for me and I recommend this agency and site to everyone. It's a great place to meet new friends and good men. Do not wait and take the first steps towards your happy future now!
And once again I want to thank my agency and this site for their organization. It was perfect! I appreciate you so much!
Good luck to everyone! Anna