Ksenia and Victor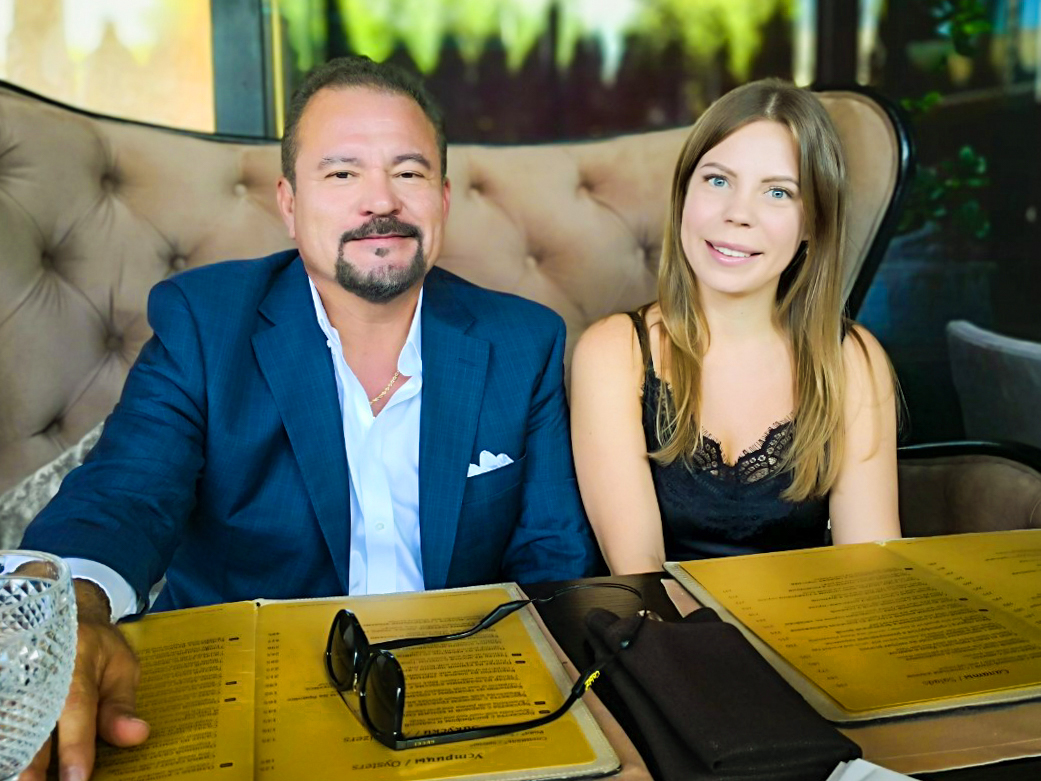 Hello you guys! I am Ksenia!
If you ever doubted whether you should try to find love on the Internet, this message is for you! I registered on this site because I came to realise that limiting myself to something is not entirely good. The same can be said about love - when we confine ourselves only to our own city, we do not know what we could find beyond its borders. I registered here and, wow, there were so many interesting men but where was my special one? Soon Victor wrote to me - a very impressive and gallant man who immediately offered to meet me and I just could not refuse!
We met in a lovely restaurant and had a great dinner. Then we decided to go to a club to dance - as it turned out, we both love to dance. Then we went to karaoke. Again, as it turned out, both Victor and I love to listen to good singing! The second day was also intense - karaoke, a walk, a wonderful dinner in a restaurant with traditional Ukrainian cuisine). I really enjoyed watching Victor eating Ukrainian food. I was very pleased that I was able to surprise him! Everything we did brought only positive emotions! Victor is a 'carnival' man, he brings only wonderful emotions and laughter!
Unfortunately, we did not become a couple, but I am sure that when he meets his special woman, Victor will make her happy. I wish him happiness and I do believe that I will meet my man here too! Where are you? Maybe you have already taken a step towards me and our happiness together!? ))
Guys, register - it's cool! Everything is genuine and everything is possible! My special thanks go to this website and agency for their professionalism and their round-the-clock work! They are always ready to help!
Best wishes to you, Ksenia