Stephen and Nataliya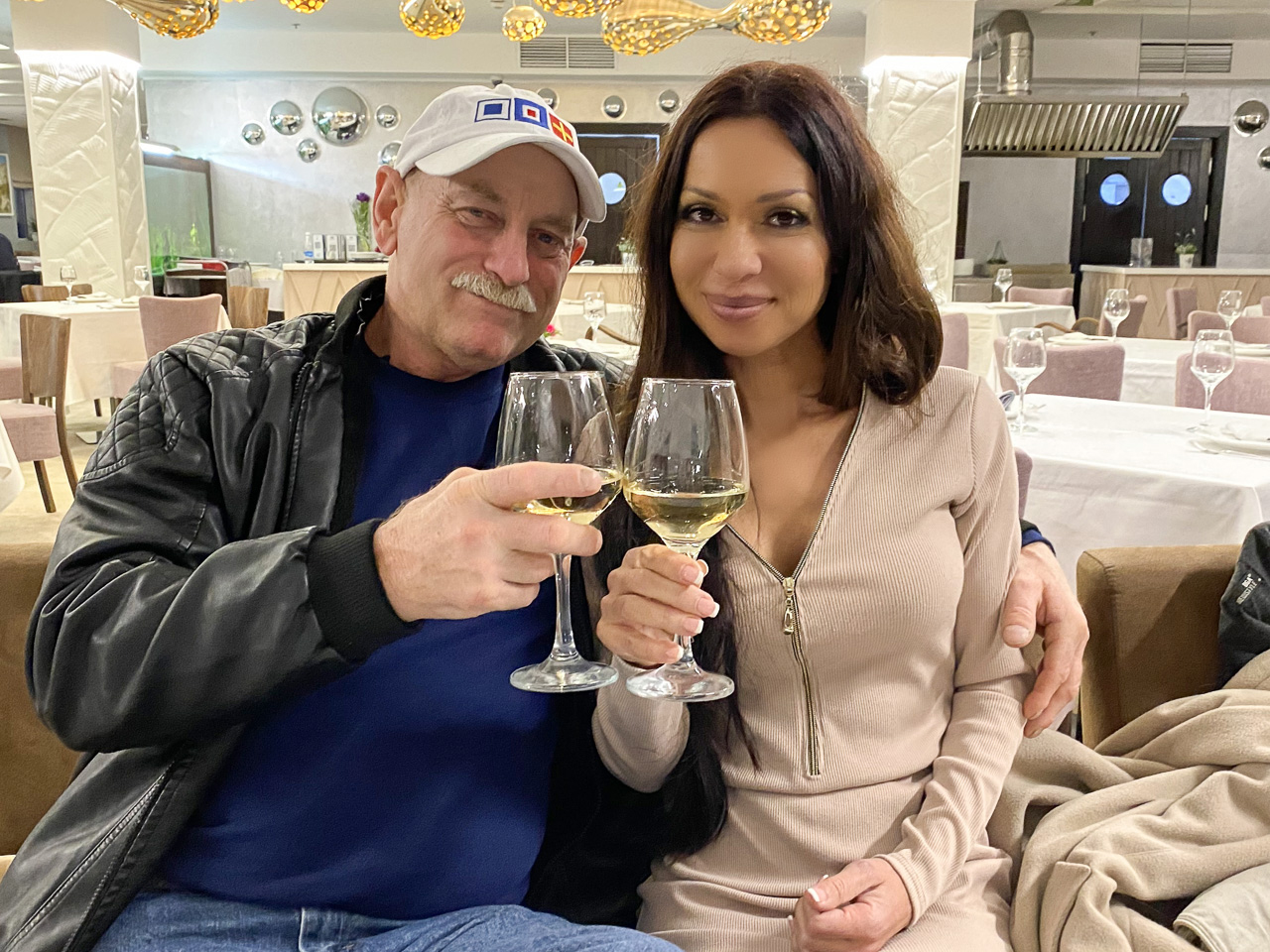 All my life I've had bad luck in meeting a man who would appreciate and respect me.

But I decided that I had nothing to lose and decided to try my luck on this dating site. Almost immediately after I had registered I found a very attractive man with blue eyes and I dared to take the first step myself.

But, like a real man, he instantly took the initiative into his own hands and then our communication became intense within just in a few days. I knew that this was fate because we were on the same wavelength and understood each other with just a few words.

As a result, our meeting was not long in coming and my chosen one offered to come to visit me in Crimea from the USA. This was a big deal on his part because not everyone would take such a huge step after just managing a relationship through correspondence.

When the day came and we met each other the puzzle was finally complete. We had a fabulous and enlightening weekend together. I tried to show him what I think are the loveliest places and to acquaint him with my culture and we talked and strolled together. He met my son and they formed a good friendship. Nothing else can make a woman so happy than knowing she is loved and protected by a man.

It is sad to be apart again but now our communication is blossoming and we have reached the stage of arranging our next date. I would like to fly to see him in the USA and meet his charming family who are also waiting for our next meeting. It seems that this dating site and the eternal optimism in my heart have helped two souls to find each other in this big wide world.

I would like to offer advice to anyone who is in two minds about whether this way of searching for love works - just do not forget to dream and to let your heart feel, don't be cynical about love and open up your heart. Be ready to take risks and to act upon your instincts and you will manage to find your beloved one.