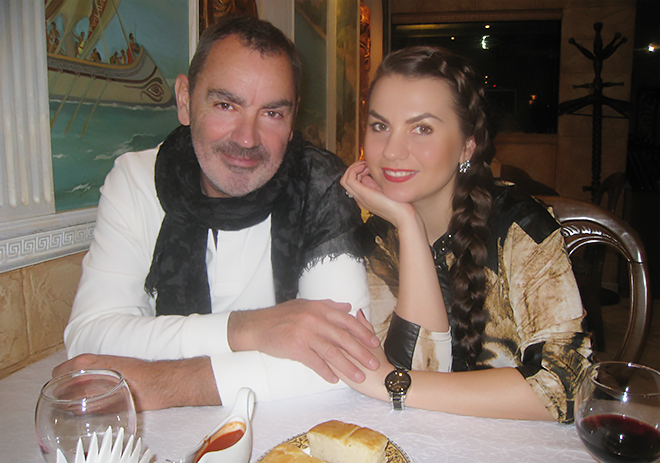 Hello everyone! My name is Yulia. Today I want to write about my dating experience on BeHappy2Day. In the first few lines of this letter I want to express my sincere gratitude to the site staff and especially the staff at my local agency! I appreciate their professionalism and efficiency! Arranging my date with Patrick was more like a detective story! But, more about that later ..... Now I will begin with my romance with Patrick!
We met in chat! I had been persistent and had invited Patrick to chat). I was struck by the intellect of this man! We could chat for several hours at a time. We always had topics to discuss! I was intrigued by Patrick and felt passionate about him! I really wanted to meet him in real life! So, I continued to be persistent and invited Patrick on a date. I admired how quickly and in such a detailed way my agency and the site administration worked. At the last moment, it turned out that due to the weather conditions, all flights had been cancelled! I was in a panic! But the local agency staff provided me with a car and a driver and in six hours I arrived in Kiev from Kharkov!
Of course I was a little late for the date))). I want to thank Patrick for his patience. He bravely waited for me for 3 hours and was afraid that I would not turn up! But I believed there would be a happy ending! So, our meeting took place! We met in a chic modern restaurant! I really enjoyed talking with Patrick! We talked a lot and enjoyed each other's company. The next day we walked around the historic city. We had lunch at a Ukrainian restaurant on Andreevsky Descent. We went on an excursion to the Kiev-Pechersk Lavra. I was especially impressed with the excursion to the caves of laurels! We had a wonderful guide! I was delighted with my meeting with Patrick! Now Patrick has left but our communication continues! I hope we have the potential to build a serious relationship!
Dear friends! I am convinced from my own personal experience that the team of professionals that work on this site are always ready to support you and help you! I am sure that people who are truly looking for their soulmates register here! So I can confidently recommend everyone to register on this facility! I wish you all good luck in finding your love as soon as possible!
Best regards, Yulia