James and Tatiana
Greetings everyone.

We promised the agency that we would tell our love story here: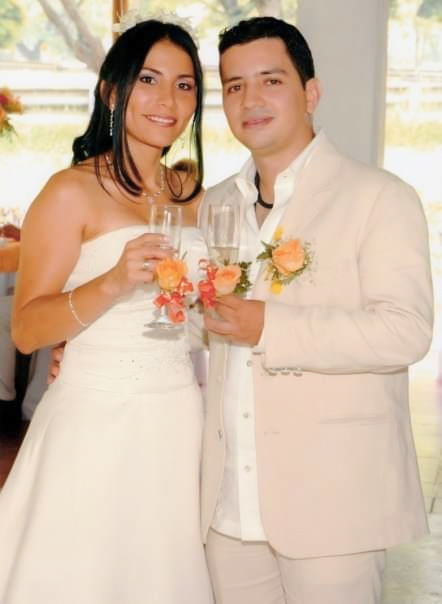 I am James and I was born in the city of London but my mother is of Colombian nationality and my father is English so I grew up with a wonderful example of having a Latin mother and I've always liked beautiful Colombian and Latin women.
I had been with the Agency for 3 years looking for a partner and I had traveled to Colombia five times to meet several girls from the agency to have dates in person with some of the ones that I was interested in.

Then I saw Tatiana and we began to write letters and communicated frequently for six months until I could take a vacation and was able to travel to Medellín to have our first date in person. In 2018 I traveled to Colombia again, this time to ask for her hand in marriage and we dated for a year during which she came to London to meet my family who adores her for being a very special girl to me. She always kept in contact with me through the translator and the chat. She studied English with a private teacher that I hired for her so we would be able to communicate and I have also studied Spanish to be able to attend her and be with her.
Getting together with Tatiana was a long and quite difficult journey but, just as I was losing hope, she came into my life to take care of me and give me all her love. Tatiana and I got married last year and we recently found out that we are expecting our first baby! We are very happy and want to tell everyone our story.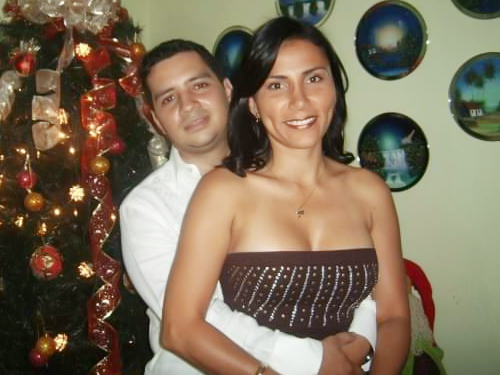 I have a wonderful wife, she wants to study at university and I will support her in this. We have wonderful plans to have three children and I will always be very proud that I chose the right agency to help me find a good wife and start my family with a good woman who, in addition to being very beautiful, is very intelligent, loving and honest.
We have gone through many trials from having a long-distance relationship to moving from one country to the other in order to be together. It has been a challenge for both of us to have our families in two countries but we frequently travel when we can to stay in contact with both families. I also really like going to Colombia because of the climate and the beautiful landscapes and to practice my Spanish with my new big Colombian family because my wife has four sisters, two brothers and many cousins and I am always treated like a son.
I recommend the agency to everyone and we thank them for all their help and their care and attention with all our plans for the wedding.

James and Tatiana