Nataliya and Cleve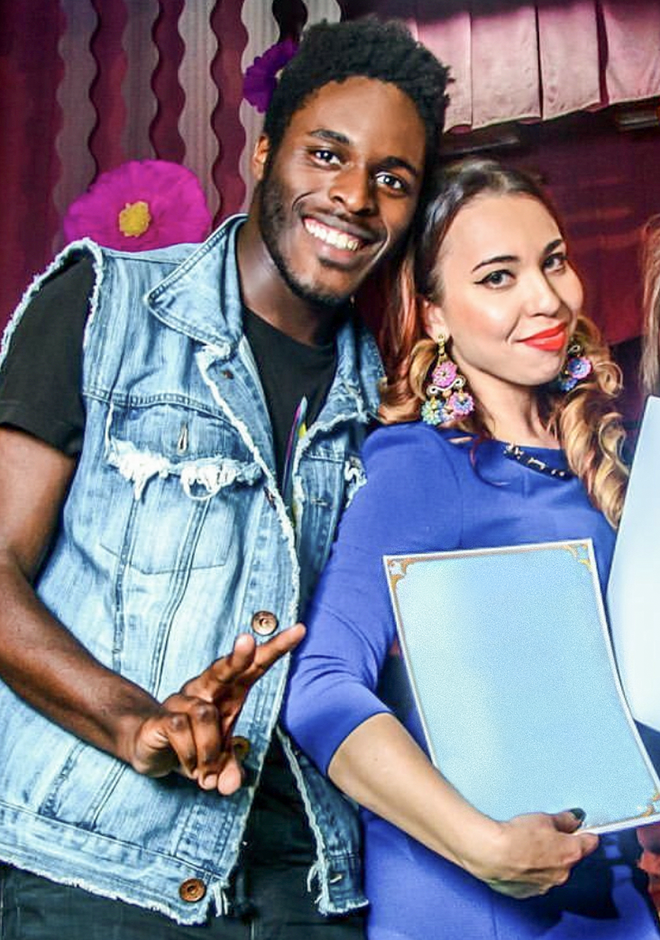 I wasn't expecting to fall in love on a dating website at all. Honestly, I've always thought it's impossible to build a successful long-distance relationship and I was also afraid to travel abroad to meet someone I'd never met before in real life.
Even so, I met Cleve online. I'm sure it was fate both of us. Cleve is the very man of my dreams. When I look at him everything trembles inside me.
A little later, he invited me to Paris. I was so excited and nervous at the same time before our first date. We met in the evening at the airport and talked all night long and even into the next morning. We spent five days together.
Soon it was time for me to go back home and I was afraid we would never meet again but Cleve asked me to come to him again and stay with him forever!
By the way, we have the same passion - dancing. So our common dream is to open our own dance studio. Wish us good luck!