Elena and Steve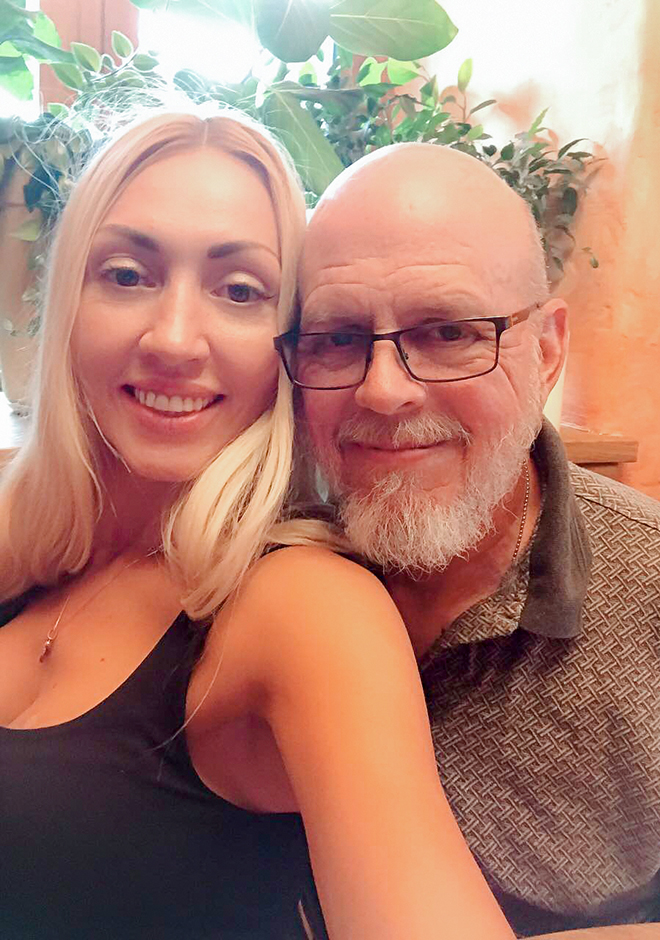 Elena contacted our agency in 2020. She was divorced and didn't really believe that she could find a new trustworthy partner abroad very quickly but almost immediately, just a couple of weeks later, Steve wrote to her and they began to communicate and started to get to know each other. A couple of months after the start of their communication, Steve visited Elena to get acquainted in person. At this first meeting, they realized that they liked each other.
Elena says that Steve is a very wise and kind man with a good sense of humor. With him, she feels happy.
Steve appreciates Elena's sincerity, kindness, intelligence, and the ability to cook delicious food. She won him over with her cheesecakes and mushroom soup.
After returning home, Steve constantly thought about Elena and decided that his feelings were stronger than the circumstances and so he visited her again. Since then, they have never been apart - Elena visits Steve in the USA, and he visits her in Ukraine, and they always enjoy each other's company.
This couple is in no hurry to get married because they both have a failed marriage behind them. They just enjoy each other's company and are happy together.