Irina and Roland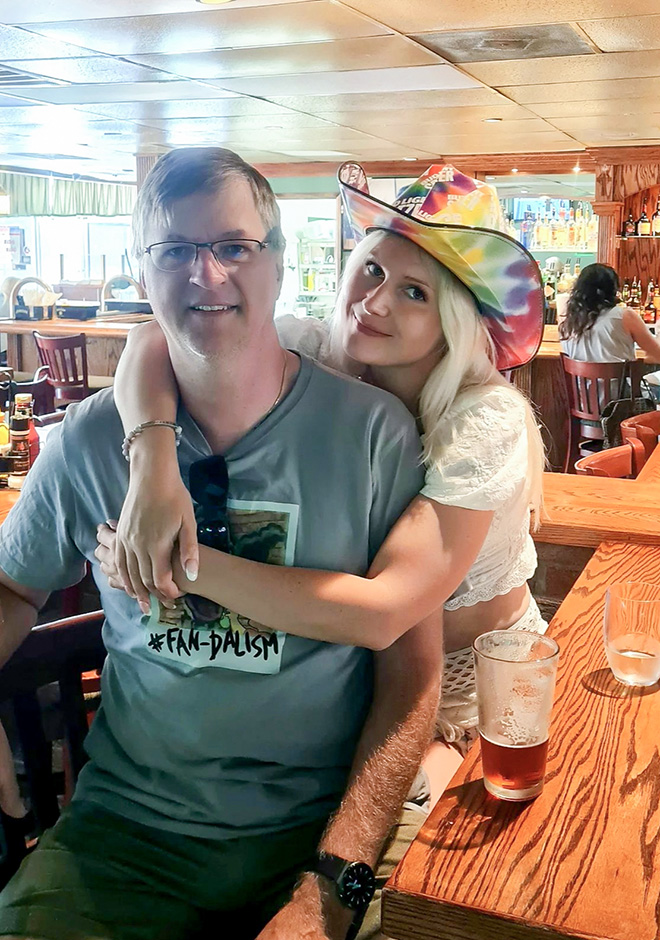 My name is Irina and I'd like to share my love story with you.
I think that online dating is a great way to meet the right person. I dreamed of meeting my true love, my loving and caring partner. I had a feeling that my perfect man lived far away so my heart or maybe my intuition proved to be right!
It all began with a couple of letters and a few chats. I wrote to Roland often and day by day I felt that he was the one for me. I wanted to meet him so I decided to invite him on a date. This came as a big surprise to him, but he said YES even though he hadn't planned to have a serious relationship and he was against long distance relationships.
Anyway, after our first meeting he changed his mind. I know that he looked into my eyes and realized that he could be happy with me. After our first date, we both came to the conclusion that we needed to go on our first vacation together.
So, right now, we are traveling across the USA! I'm so grateful for this opportunity to fulfill my wildest dreams!
Irina