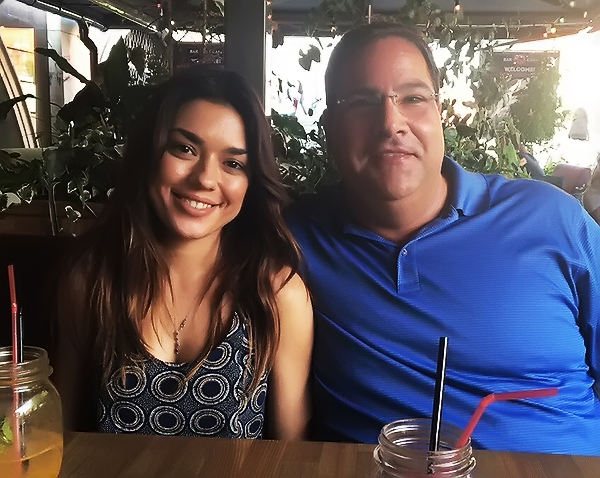 Anastasia and Victor met on the site BeHappy2Day.com on December 21st 2015. Since that time they have been communicating via letters almost every day, exchanging stories of the events of their daily life and pictures. During this time they have become really interested in one another and decided to plan a meeting. So, in August 2016 Victor flew to Russia and met Anastasia. They arranged a meeting in Moscow, the place where Anastasia is currently living. Due to Anastasia's work commitments, the meeting was not very long, but it was successful, and from the first moment they met they realized that they liked each other. So, they spent several pleasant hours together, walking around the center of Moscow, talking and discussing different things. Victor then left, however they continue communicating every day, writing letters to one another. They are already planning another meeting some time soon.
Anastasia is very interested in continuing the communication and says: "It is wonderful that there is a change to get acquainted with a person who lives miles away! It is a wonderful opportunity to meet your destiny! Thank you for that. I'm very glad to have been able to get acquainted with Victor in person. He is an amazing person and a very interesting man. I really hope that we will develop our relationship further!"
---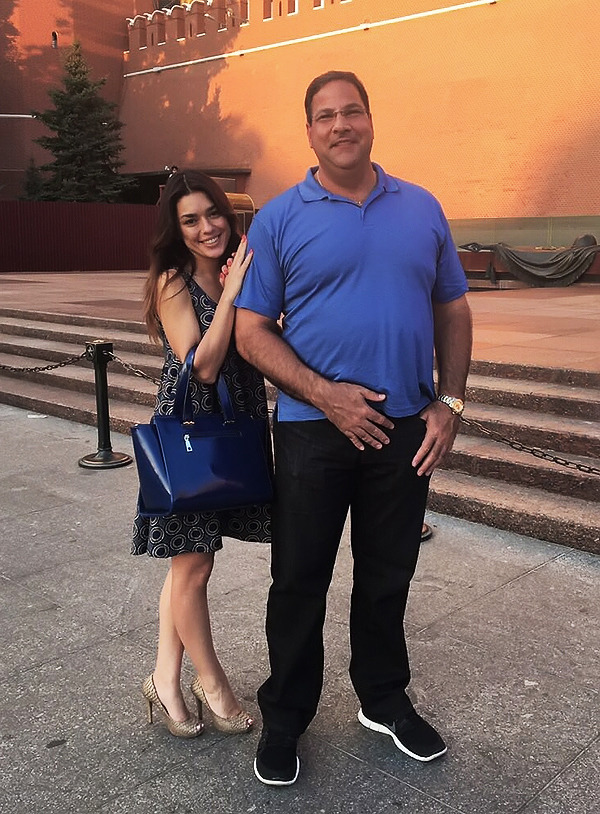 It was very nice to meet Victor! At first I was worried as I had never met a person like that through the site and I didn't know how it works. We had been communicating for quite a long time by the time of the meeting and it was always easy for me to talk to Victor, but I realized that the real meeting was going to be something different. However, when we met all my worries vanished as Victor is a very pleasant, interesting and communicative person. We spent a wonderful time together and had a very nice conversation. I do really hope we will develop our relationship and we will meet again soon. After meeting with Victor, we continue writing letters to one another, and I'm glad that there was a chance for us to see each other in person, as it really helped us to become closer.
Anastasia.
---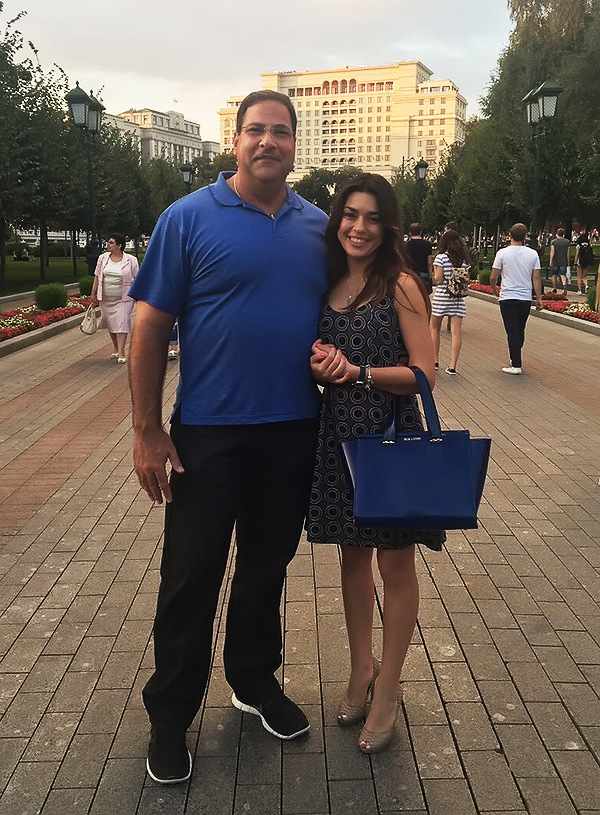 Thanks to all the wonderful people at the Be Happy International Dating Agency for helping me have the greatest time of my life. They were able to make my dreams come true. That is to come to Russia and meet the most beautiful woman, Nastya. Nastya and I had a great time in Moscow together. Even though Nastya and I have been communicating for some time, the meeting was like love at first sight! Not to mention that I now have some new special friends at the agency. Thank you behappy2day.com and the whole customer support team.
Victor.