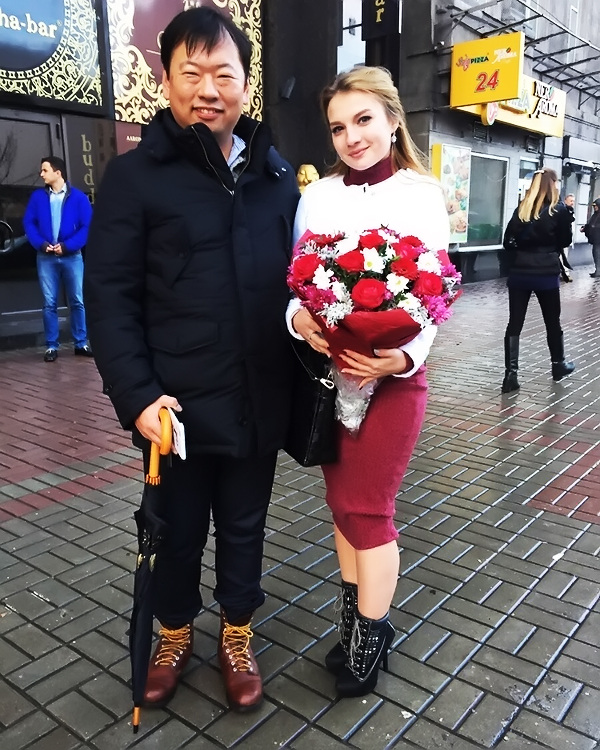 I think all of us have different reasons for being on this site. My purpose is to find my soulmate, an open-minded person.
One day I started a conversation with a very kind and romantic person called Manabu. He was very polite within his messages and paid me lots of compliments that were very unusual for me because I don't normally receive these types of comments.
I was curious about him so I decided that one meeting would be better than a thousand messages, so on the 30th of October we finally met each other.
I was very apprehensive about meeting him but I didn't need to be as after we saw each other for the first time his eyes let me know that everything was ok and I shouldn`t worry. I felt calm being with him.
Our conversation was easy, nice and warm as we discussed our worldview and thoughts about family and children whilst drinking coffee.
Then I showed him my city but unfortunately rain spoiled everything.
At the end of our meeting he presented me with a huge bouquet of flowers and several different souvenirs from Japan.

We have continued to communicate with each other and have become really good friends. We are now waiting for our next meeting.
Eugenia.