I want to share with you, a very pleasant story that happened to me.
I remember it was a very nice, quiet, snowy winter evening. I came home from a walk with my friend Olga, who was in a hurry to get home to her husband.
At that moment l just wanted someone to talk to, preferably a man because they know how to listen and could give good advice.
I wanted to pour my heart out to someone, as we often say. Maybe it was because of the weather or it could have been because of Olga and her wonderful relationship with her husband.
Anyway, it was during this time that I decided to come here and start looking for someone who could be of interest to me. All of a sudden, I noticed an incredibly positive man with a sincere, radiant smile that was on almost all of his photos! Of course, I contacted him.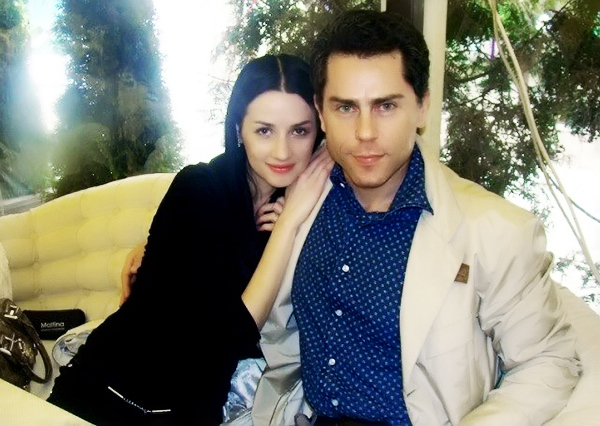 Since then we have formed a trusting relationship. We had a lot in common, with numerous topics we could discuss. We joked, we laughed as he told me a lot of funny stories about his life.
And then during one casual moment he tells me about an extraordinarily interesting situation that happened to him yesterday, and to my surprise he said that it happened in the center of Kiev! I immediately offered to meet him! Thankfully it was not too late, and I decided to arrange this meeting, especially as we were two free young people
He was in his forties, so it wasn't a surprise he agreed to meet. He invited me to a concert of organ music! It was a wonderful evening with so many emotions. Before the concert we had a little chat, learnt more about each other! When the concert began, I was intoxicated with this lovely music, I just closed my eyes and enjoyed the music, in fact I loved it!
We then took a short walk through the city center and we did a lot of talking and laughing and I felt a huge amount of positive emotions!
We then visited a Spanish restaurant where the owner was his friend. I tasted an incredibly delicious Spanish dessert called "churros" which came with caramel sauce, Mmm. I really enjoyed the evening! Everything was lovely!
As you would expect we have seen each other more than once! We have spent several funny days together. However, unfortunately after a few days Enrico had a flight home to Italy. But thanks to him and his friend, I can say a few phrases in Italian now. At this point in my life, Enrico is one of my best pen-friends ever! Every day we communicate, share details about what is happening in our lives and we support each other and enjoy having lots of fun spending time in chat rooms. I'm looking forward to seeing him again! I hope it won't be too long.
Elena