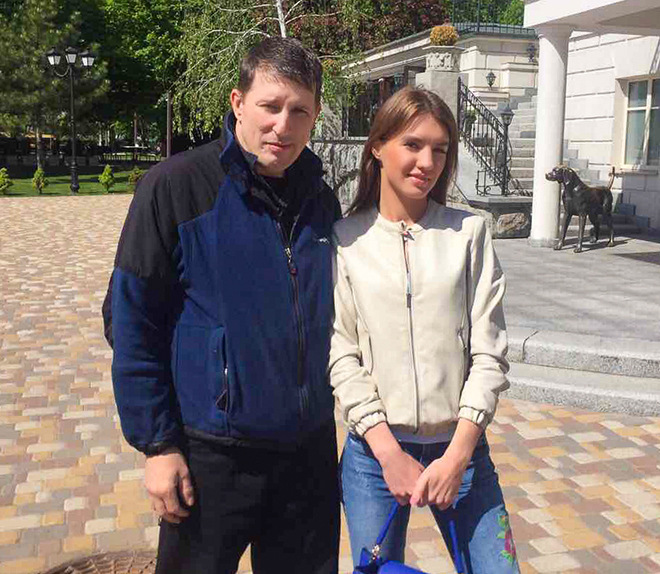 The first time I saw Jody in the chat was at the start of the spring. We started to talk and he said that he was in Kiev now. He offered to meet me for a cup of coffee and I couldn't resist, because he was so nice. We walked a lot around Kiev. We even went to ride carts, and that was extremely funny. He was trying to lose the game to make me happy as he admitted in the end. I decided not to ruin his reputation although I'm almost professional in it hahah. Well, we had a nice few days. Although we met on the site, mostly we communicated face to face and it was awesome. Jody was so gentle and romantic, I didn't even expect it when I was going to meet him.
He was very kind to me. I was missing him a lot after he left.
We are still communicating by phone. He tells me everything, just like I do to him. We became really good friends and he is supporting me in everything I do. I found that destiny is so unpredictable. Who could have told me that one evening in a chat could bring me person who would take such a big part of my life?
Life is amazing, isn't it?
I hope everyone who is reading this has a happy life. Be loving and beloved, and never lose your hope.
Darina