Peter and Ekaterina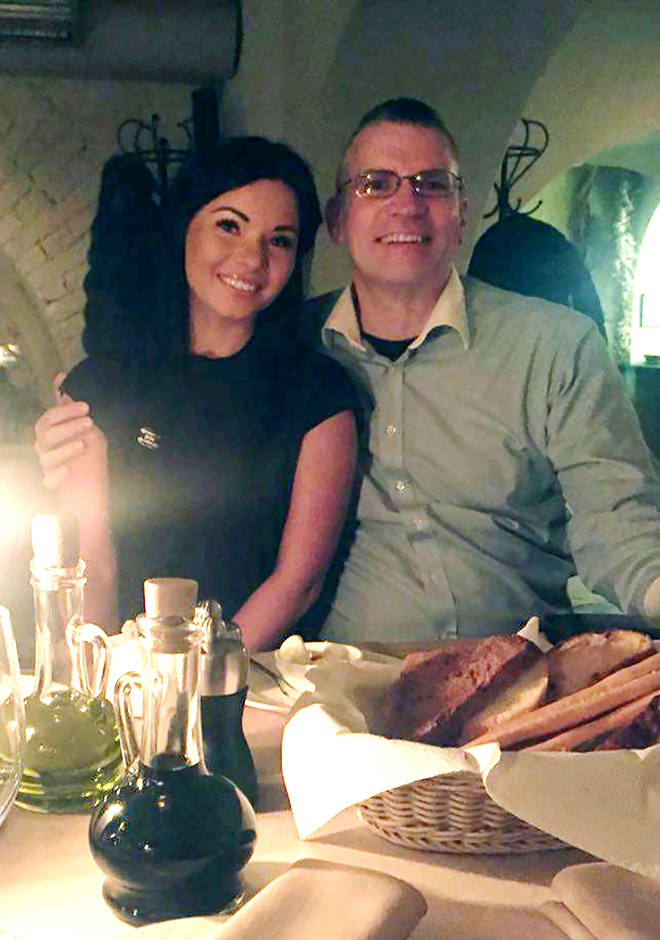 I met Peter here, on this site. At the time I was so busy at work that I didn't really use my account very much so his message came as a surprise. Over the next few weeks, we enjoyed communicating with each other and then, one day, I was astonished when he told me he was here in Kiev and wanted to meet me. I was so excited about meeting him.
Peter was a really interesting person. He took me to a lovely restaurant in Kiev and we talked all evening. He was such a gentleman, so caring and he gave me some very beautiful flowers. It was such a lovely surprise to meet someone like Peter, it's hard to meet a person like him in ordinary daily life here.
I didn't know how the date would go but, with Peter, I found we were on the same wavelength and felt very comfortable with each other and we chatted easily. It was really nice evening and I don't regret anything about it at all. It made me realize that you can't really know somebody until you actually meet them in real life so, even if you not sure about someone, you shouldn't refuse to meet them in person.
I hope to meet Peter again and I'm so grateful that I found someone like him here.
Ekaterina.