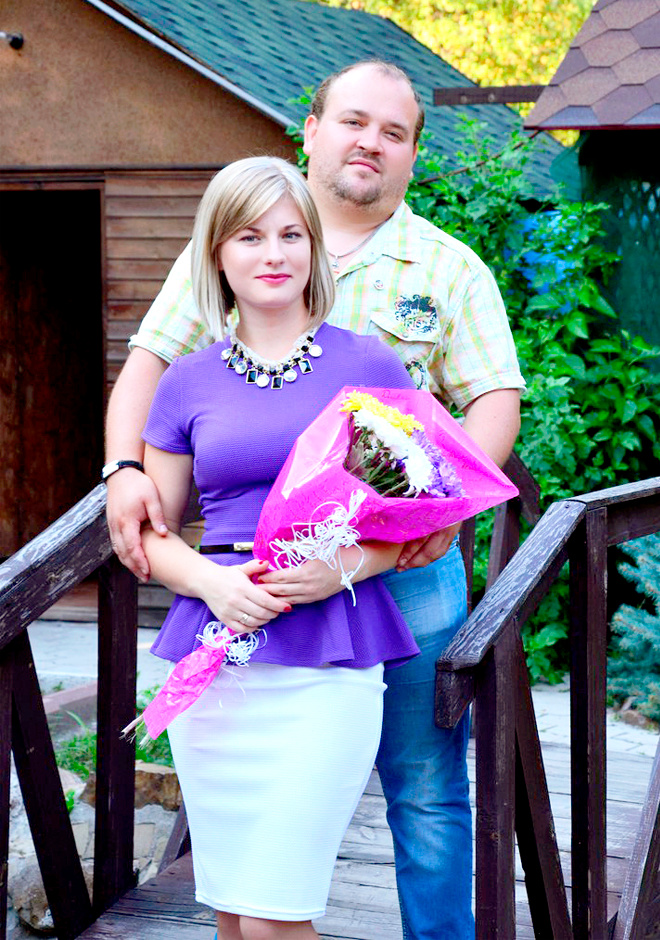 I am writ­ing this sto­ry with a smile on my face. Howard ap­­peared in my life so sud­­den­­ly but now he is a mas­­sive part of me, he is my soul­­mate! I am sure it was our destiny to meet each other!
When I saw his first mes­sage some­thing hap­pened in­­­side my soul. His eyes were the first thing I no­ticed. I re­al­­ly was glad that we both had the same goals, that we were look­ing for a se­ri­ous re­la­­tion­­ship and thanks to the agen­­cy we had the op­­por­­tu­ni­­ty to meet in re­al life! So we met and now we are like one per­­son!
Our first date was in Kharkov, with­­out any res­­tau­rants or any­thing like that, we just walked around talk­ing about any­thing and ev­ery­thing. I learned that we were both fond of trav­elling, so now we trav­el across the Ukraine and ex­pe­ri­ence new scen­ery and cre­ate new me­m­ories!