My name is Marina and I want to share with you my beautiful story of meeting a man from the United States of America called Brad.
This story is very sweet and I think quite unique because it all began many years ago on the dating site. I don't remember who wrote the first letter but we started to feel that special connection pretty much right after we began communicating. We would exchange letters and pictures then we started to actually talk to each other. We chatted for hours and I felt I could tell this man anything. He would never judge me and would always listen to me and he was open to anything I had to say or share with him.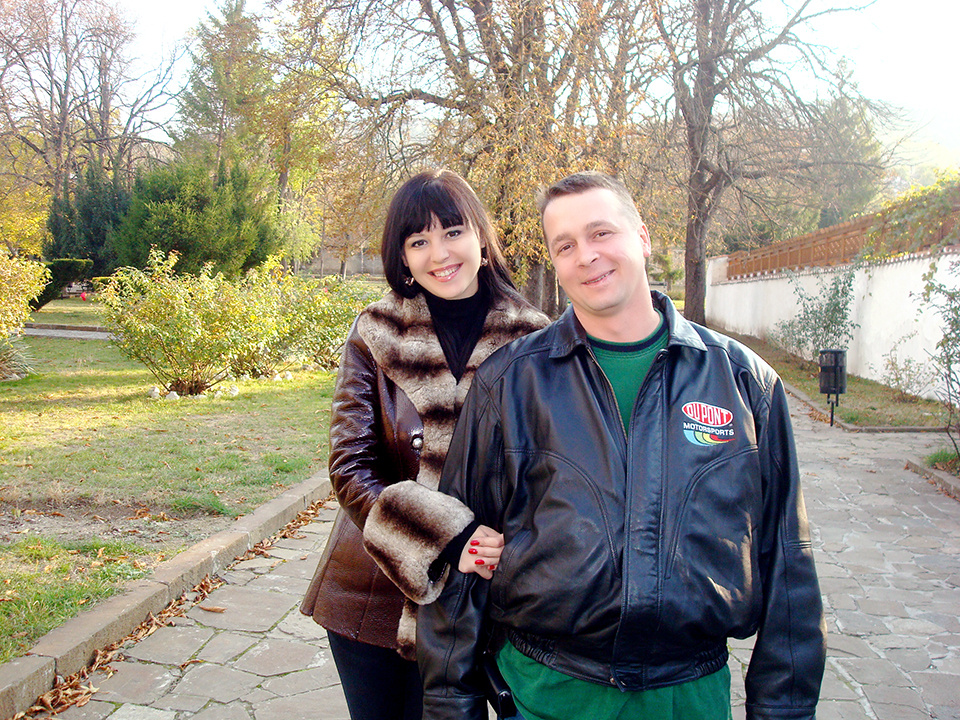 After several months of communication through the site we started to plan our first meeting. Brad would come to Simferopol which I was very anxious about. Of course I was very worried about it but then when I saw him coming through the door at the airport, all my worries were gone and it was just like we were old friends! We had so much in common. We spent about 2 weeks together and I showed Brad around Crimea, took him to my favorite places. He was very grateful and very easy-going and would try everything. We had so much to laugh together about and had long, long talks. Then he left. And something went wrong.
I think we were just not ready for such a serious step as marriage so somehow our communication stopped. I thought about him often and wondered what it could be like if we were not so scared to try. I had had relationships before but always felt there was something missing.
Marina.