Lili and Jack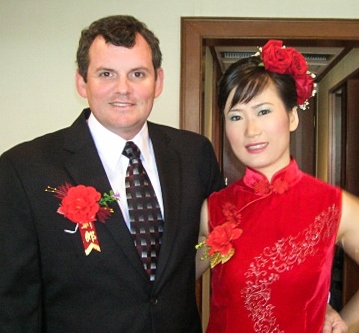 Lili and Jack met on our site and now they are planning to get married later this year.
Jack was born in the USA and lives in a big city where he works as a teacher at a college. He is a very happy, positive and loving person. Although one of his three children has lived with him since his divorce six years ago, Jack felt very lonely and dreamed of meeting a sweet Asian lady to share his life with which is why he joined our site. And this is where he met Lili and since they found each other Jack says he has so much more to smile about and believes it is true love and that their fate is to be together.
Lili was born in North China in a city called Shenyang where it is very cold in the winter. She has been married once before but this did not last long because her husband cheated on her. Although this hurt her very much, Lili knew that she must stay strong because of her ten-year-old son. She decided she was ready to find a good man and then Jack came into her life. Lili is really happy because Jack has brought her so much happiness and sunshine. She knows she cannot live without Jack now and is very excited about their life together.
Their new story is now beginning!