Julia and Saul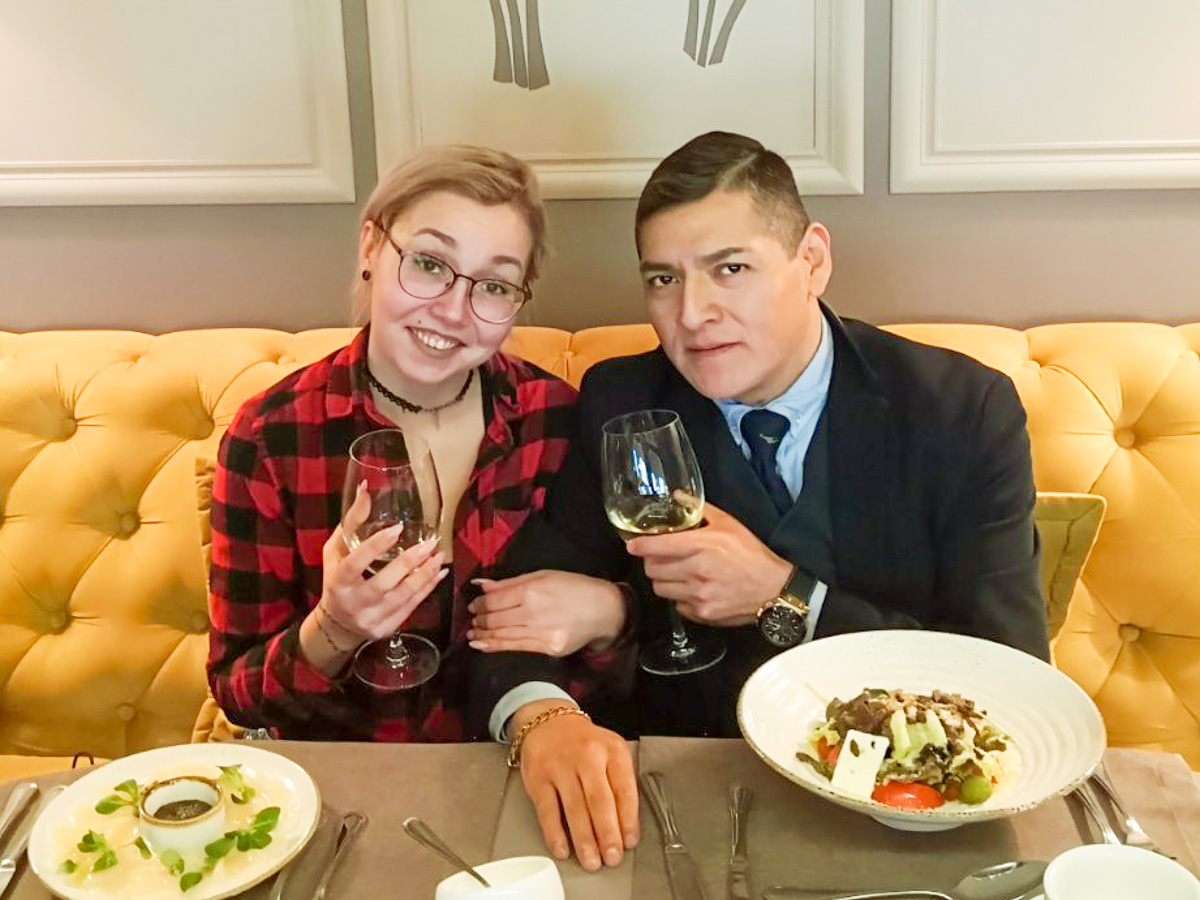 Hello ... hello, dear friends! It's me - Yuliya! I'm in a state of euphoria now! I want to tell you about my unique experience on BeHappy2day!
At the very beginning of our conversation, Saul announced that he was planning a business trip to Kiev so we had only been chatting for about a week when we scheduled our meeting. I counted the days and hours in anticipation of our meeting in real life.
I want to thank my local agency and the site administration for their professional work in organizing our date. We were surrounded by attention and care from the administration. Every single detail was taken care of.
Saul invited me to an Italian restaurant. It was a very romantic dinner! Saul paid me lots attention and was gallant and caring. I felt like a princess at the ball! After the restaurant we went to a night club! We danced until the morning! Saul won me over with his hot temper! He is a real Spanish man! This is exactly what I imagined in my dreams of a charismatic Spanish macho man - tanned, temperamental, gallant!
In the morning, Saul saw me off home. We agreed to continue to communicate but Saul did not hide from me that he had arranged several more dates. This did not offend me. We agreed that we would not lie and hide anything from each other about our intentions so each of our searches continues! But, I am grateful to Saul for a wonderful day, full of positive emotions!
I believe that with the help of this site I can meet my special man! I am convinced by my own experience that everything is genuine here!
Dear friends! I can sincerely and with no hesitation recommend that you register on this site! Here you are sure to find your love! I have no doubts about it! Fill in your profiles soon, start communicating, arrange dates!
Regards, Yuliya