Victoria and Alexander
Hello dear friends!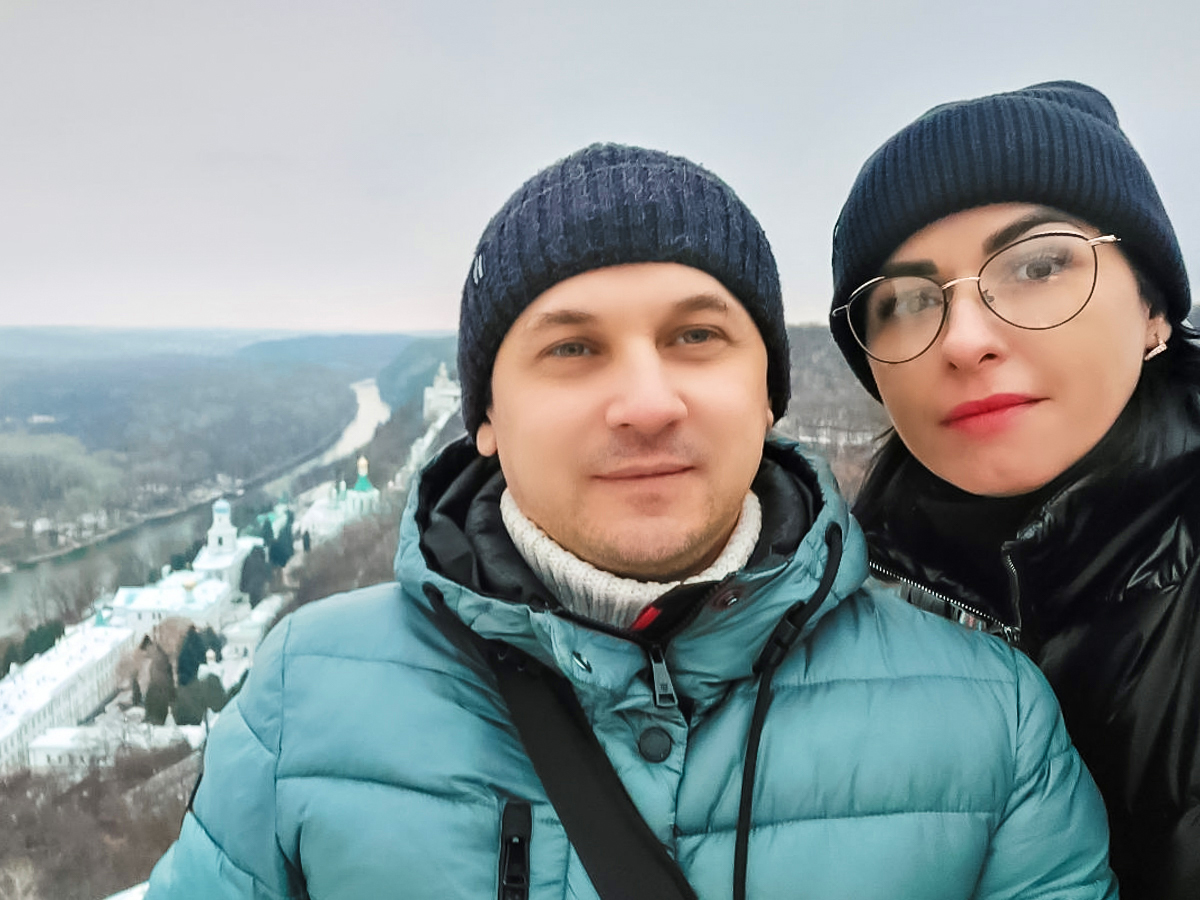 My name is Victoria. I'm from Ukraine where I live in the beautiful city of Dnepropetrovsk. The Behappy2day website was recommended to me by my friend who found her love right here, so I did not hesitate and called the agency the very next day! I have to say that I was amazed by the professionalism of the staff at my local agency and the site administration!
As soon as my profile was activated - I began to chat! I saw Alexander online and started actively writing to him! To my surprise, he answered immediately! We started a long online romance! We used the chat facility every day for six months! It was a pleasant surprise to learn that Alexander was born in Ukraine but for almost 20 years had been living in Poland! We had no language barrier at all! I never expected such a "nice bonus"! )) The desire to meet arose almost immediately for us but, due to the quarantine and pandemic restrictions, we could not do this quickly! And then one day Alexander said - "I'm coming!" My happiness knew no bounds! I want to express my gratitude to the administration of the site and my local agency for the professionally and promptly done work! Our meeting was organized really well! Even in his correspondence, Alexander had said that he missed Ukraine very much and would like us to visit several cities there! It was in this format that our meeting was organized. We visited beautiful cities, monasteries and historical places in Ukraine. It was fun and educational!
That's how we spent the week - traveling! Now Alexander has gone back home to Poland. We agreed that if our relationship continues, then perhaps in the summer he will invite me to Poland. We'll see. Only time will tell if we are a couple or just good friends! But, I felt some unforgettable emotions during our date!
Now I understand that there are many real and genuine people here on the site who dream of finding their love! Therefore, I can confidently recommend this website to everyone! Dear friends - to everyone who is still thinking about it, I want to say - do not hesitate! Perhaps your other half is already waiting for you! Hurry up and register and arrange a date!
Good luck and love to everyone!
Victoria