Vera and Victor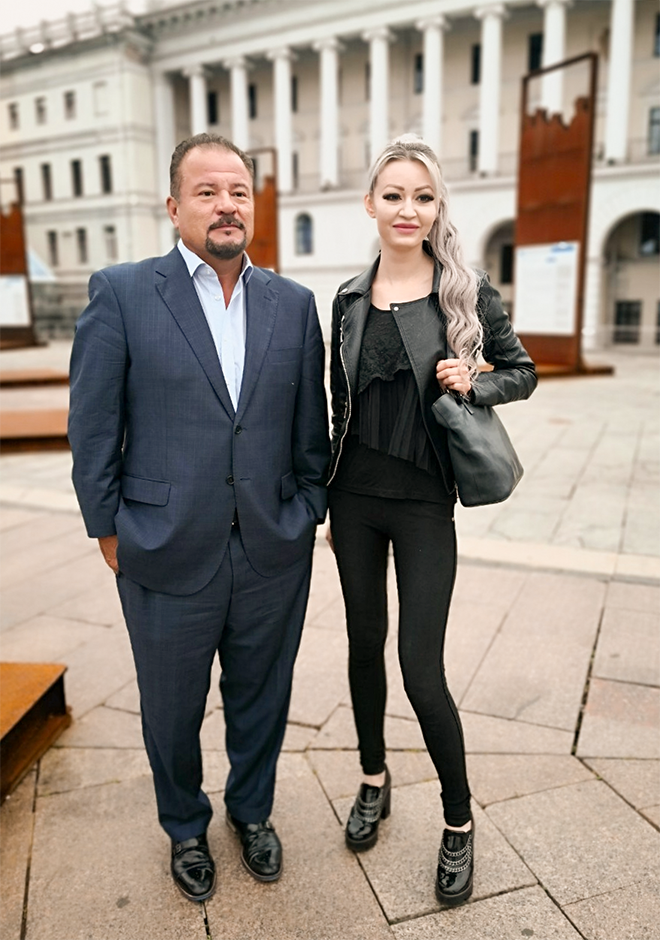 Good afternoon dear friends!
My name is Vera. I can't wait to share my experience of communicating on the site, "behappy2day.com"! I am glad that fate brought me to this particular website! I saw many happy couples who had found each other here!
My communication with Victor began unexpectedly! I liked him immediately! When Victor announced that he was in Kiev and wanted a date, I did not hesitate even for a minute and confirmed my desire to meet! I have always believed that a real meeting is better than a year-long correspondence!
Our date was organized quickly, within one day! The very next day I went on a date! I want to thank the site administration and my local agency for their professional work!
I met Victor on the main square in Kiev, on Maidan Nezalezhnosti! It was nice not to start a date in a restaurant but with a walk around the city instead! It was a pleasure for me to be a guide for Victor! After the walk we were tired but happy and went to a Japanese restaurant).
We enjoyed sushi and other exotic food). I am grateful to Victor for such a pleasant date! He is a smart, charismatic, and funny man! Unfortunately, our date came to an end. We agreed to continue our communication. I do not know what fate has in store for us in the future… time will tell. But for now, I remember this sweet date with a happy smile!
In any case, I am now sure that this site is chosen by genuine men! Men who are serious and committed to relationships! I have only had positive impressions! I can recommend this website to everyone! I am sure that I will meet my love right here! Likewise, dear friends, I wish you happiness and that you will find your soul mate as soon as possible!
Best regards,
Vera