Tatyana and Pierre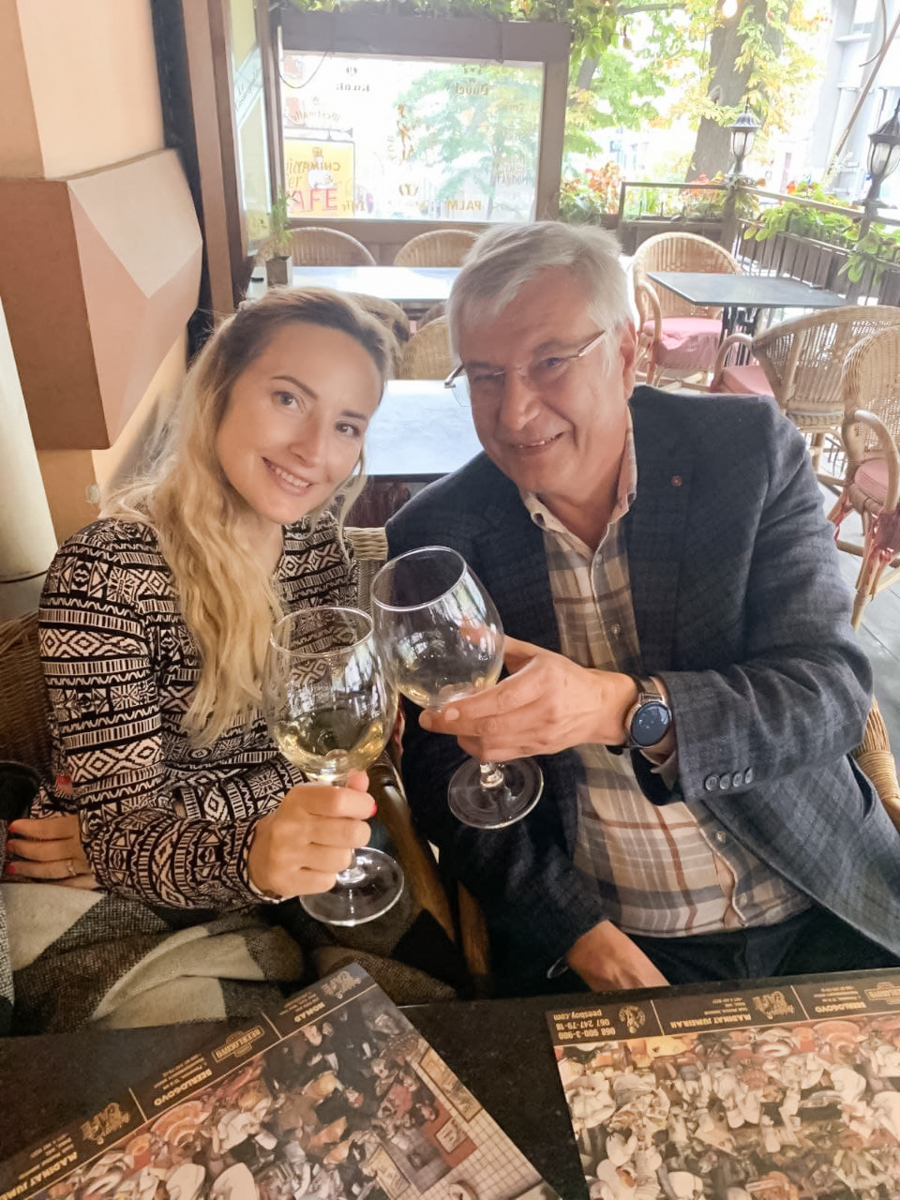 Hello everyone out there!
I decided to share my story of meeting a wonderful man here on this website.
Frankly speaking, I did have some reservations about online dating beforehand - it seemed to me that there could not be any chemistry just by 'typing' messages and I didn't believe that this could bring me to something special. But I did change my mind when a friend of mine revealed to me that she was dating a man from another country - there was a sparkle in her eyes and I could clearly see that she was FINALLY in love. So, I decided to give it a whirl.
Quite soon I got a very tempting offer - to meet the man - Pierre. He seemed to me to be a well-mannered, kind, and fun man - one who you would never feel dull with. We met in a cute restaurant in the center of Kiev. We had a wonderful dinner together, we talked and laughed a lot - we did feel as if we had known each other for ages. I had never felt so comfortable and cozy with a person that I had just met for the first time! Then I decided to show Pierre the beauty of Kiev - this walk was incredibly romantic - we felt so good together. We spent almost all day long together!
Pierre had to go back home - there are lots of things that he needs to put into order, but we are already looking forward to our next possible meeting and we will finally be able to see what the future holds for us. If at the moment you are as skeptical as I used to be - just give it a chance! You never know where happiness might be waiting for you and you can be sure that this website's employees are professional and they will do their best to make your experience here unforgettable!
Tatyana