Karyna and David
Warm greetings from grand Kyiv!
I want to share my wonderful date and a fateful meeting with a man dear to my heart!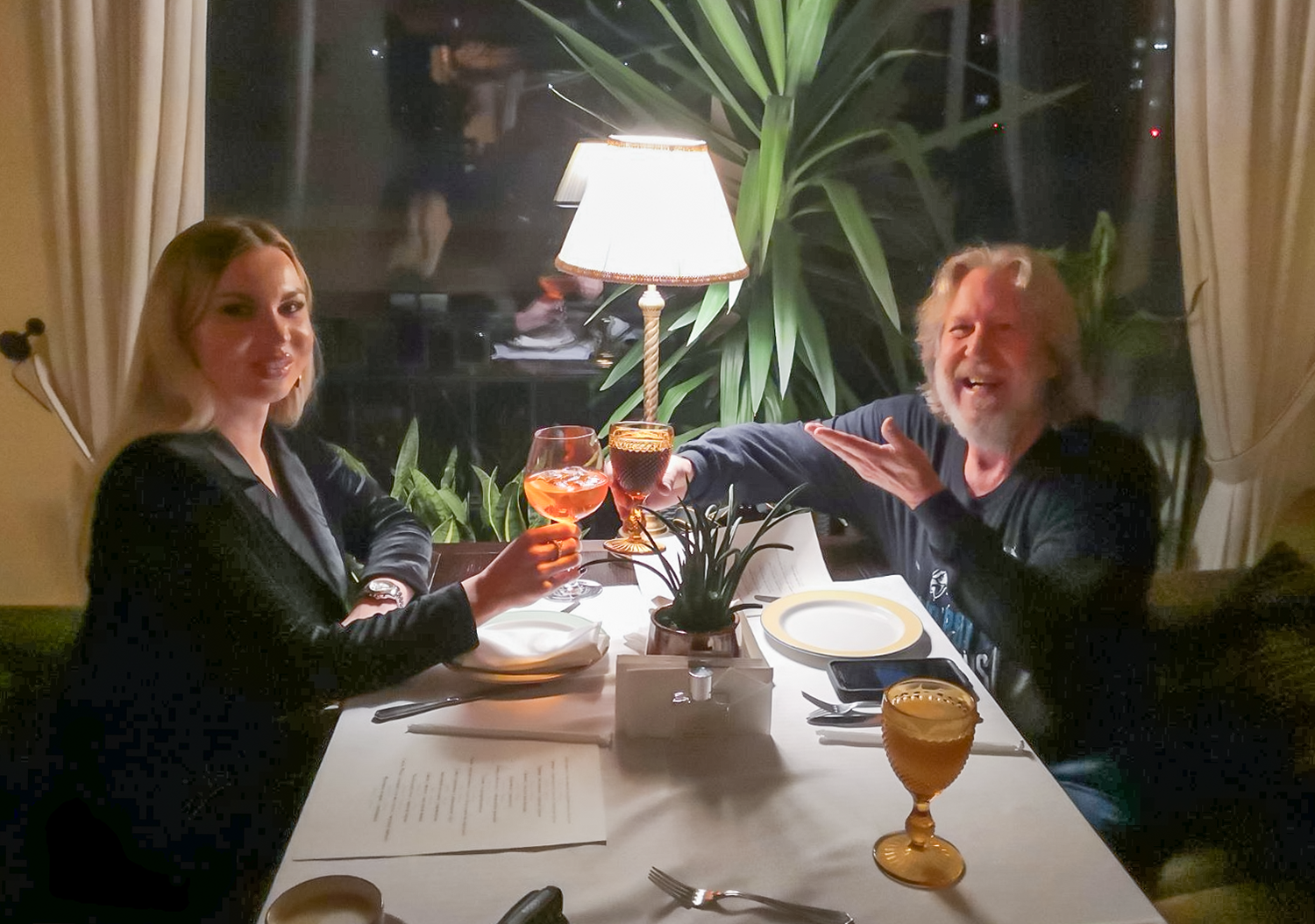 Our correspondence started on this site 3 months ago! David and I felt attracted to each other almost from the first minute, as though we were glued to our seats when we sat in front of the computer talking to each other. We had absolutely fantastic conversations on various topics, and we always had something to say to each other.
Our desire to meet grew every day! Sometimes I felt a few doubts - how could this be happening? Very little time had passed, and I then I received the joyful news from David that he was ready to come to Ukraine.
We ran like crazy to meet each other! Our emotions were running high. I don't remember the last time I felt so uplifted, happy, needed, and more beautiful. He not only visited me, he gave me a fairy tale. In this fairy tale there were beautiful flowers, compliments, signs of attention - everything that a woman dreams of when meeting a man.
David himself coordinated with the administration to arrange all the details, a taxi for me, translation services, a restaurant - everything was done at the highest level! At that moment I realized that I had never met such an attentive and caring man! I was so happy to meet him and experience such a range of feelings and emotions.
Special thanks to the administration and the local agency for the work done! Our meeting was conducted with high quality and professionalism! It's a pity that we spent so little time together, but I believe that our communication will continue!
Let's see what fate has in store for us! In any case, I'm sure that dating on the Internet has a place. And to everyone who still doubts this, I want to say - believe in success! Anyone who is already registered or is just in the registration process, I hope you meet your destiny! It's real and everything depends on you.