Kary­na and David
Hello dear friends! I feel happiness in my heart now and I want to share these emotions with you! I am infinitely happy that one day I decided to register on this site! After all, this is where I met David!
We corresponded quite a bit! David was decisive and brave! The fact that there is war in Ukraine and that Kyiv is under constant fire did not stop him! Like magic, we met on a very special day six months ago, and ever since then our lives began to intertwine together, like the threads of two hearts, separated by thousands of kilometers and an ocean, but never separated by our souls.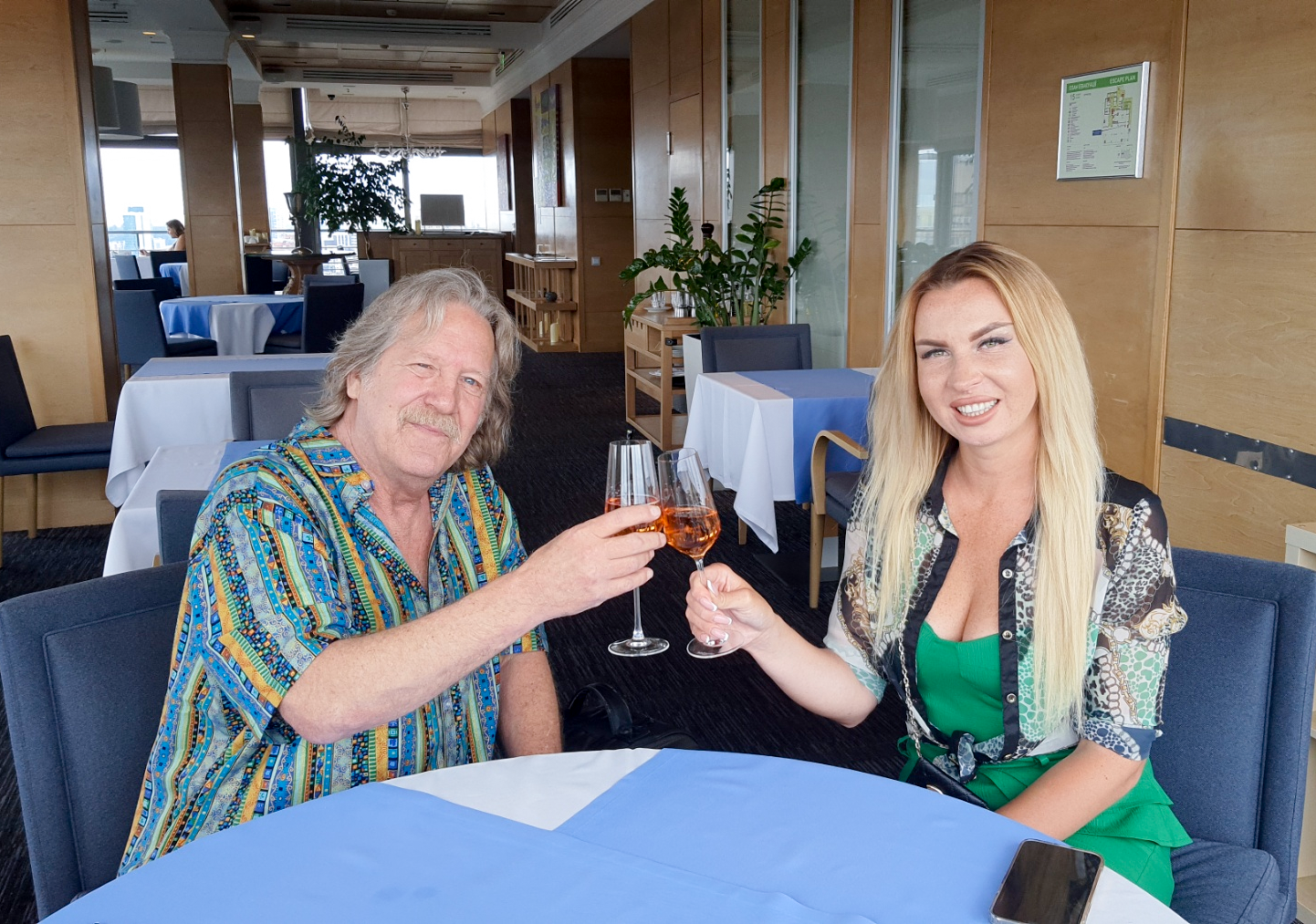 I remember how everything was down to the smallest detail! That moment when our eyes met for the first time, and in that short meeting we got to know each other much more deeply than we could ever have expected. I still remember how David made my day with his smile and his ability to understand me like no one else has.
After our first meeting, our long correspondence began and continued every day. We shared our thoughts, dreams, and feelings across the ocean and over all the obstacles that stood between us. David's letters were like a light in a dark world, they brought a smile to my face and warmth to my heart. I felt his love and attention, as if he was always there.
And so, on another special day, we met again. Our hearts beat in unison and time ceased to matter. Those long months of separation had only strengthened our feelings, and I am sure that we have many more incredible moments ahead.
We may not know what the future holds for us, but I am sure that every day will be a new adventure for us. We will explore this world together, creating our own love story that will inspire and enrich our lives.

My dear David, I am ready to go forward with you, traveling through time and distance, because I believe in us, in our love and in our future together. Our hearts are united and nothing can separate us.
I want to believe in this!

Finally, I want to once again express my gratitude to those special people who work here on the site and at my local agency! You are like cupids connecting hearts! Thank you very much for your work and the attention you give to each user!

And of course, my dear friends - don't waste time, register on the site as soon as possible! Take decisive steps towards finding your love! From my own experience, I have seen that everything is real, everything is for real!

With a feeling of gratitude!
Karyna