News Feed
Dear Customers,
We are expanding our line of products and now offer the following services in many Ukrainian and Russian cities. Now you can organize your trip to Ukraine and other Russian cities with the help of
"Be Happy"
!
Interpreting: our professional interpreters are always at your service
Transfers: we suggest you book a safe ride from/ to an airport that our company provides
Accommodations: we can help you to book a hotel room or arrange a rental of an apartment in the city of your choose
If you have any questions or requests, please send them to our
Customer support
. We will be happy to reply to all your questions and help you with travel arrangements.
Responding to numerous requests, we are updating our video function. Starting now, all
new videos
will be offered in two versions: High and Low resolution. Customers with faster internet connection can enjoy a bigger size screen and better quality video. FYI: Once purchased, video can be watched in both formats.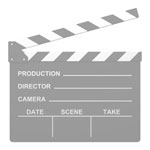 In our efforts to provide the best possible experience for you we would like to introduce a new exciting feature: Video Profiles. Now, you can watch a video of selected ladies who agreed to be filmed. Pictures and text provide a limited view at a tential partner, while video will give a comprehensive insight of a girl.
We are constantly working on adding new videos to our profiles.
Once you watch a video, it will be always available in "My watched videos" tab on your member's menu.
Use this link to view ladies who had their videos uploaded to so far. Watch Videos

Dear BeHappy customers,
As soon as we get through our favorite (smile) holiday Valentine 's Day, there is another big day coming up: 8th of March is almost here.
For those of you who are familiar with this big Russian holiday we should not remind you how important it is to remember to wish your best wishes and share how you feel to that certain lady.
If you are new to Russian culture, we invite you to visit our 8th of March page to learn more about this major Russian women's holiday.
This holiday is more important than Valentine's Day, Christmas or New Year to Russian women. Majority of them rate this as second important holiday after birthday. DO NOT FORGET: Appreciation note, message or a phone call along with flowers is a must!

It is that special time of year when men all over the earth show dedication, admiration or just surprise their ladies with a timeless gift of flowers and candy. Valentine's Day will arrive on February 14th. Don't forget to send your lady a valentine note with flowers, which she will certainly appreciate, cherish and remember for a long time.
You can use our convenient gift delivery system to send flowers, click on the link "Send a Gift" in girl's profile.

Valentine's Day Photo Shoot!


In the spirit of Valentine's Day we are pleased to present you 3 beautiful ladies who would like to help us to spread a joy of this popular holiday. Take a look at some photo shoot photos; we are sure you will enjoy them.