Peter and Anastasia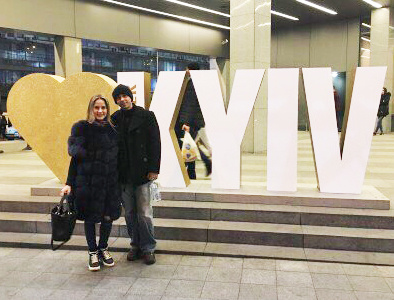 I remember I was attracted to Peter because of his very beautiful and kind eyes. I wrote to him first, which I don't usually do, but he was the first man who I found to be so interesting. We immediately struck up a lively dialogue and he came across as a very cheerful and positive person. In fact he always cheers me up, at every opportunity, by telling jokes!
After six months of communication, emails and video chats, we decided to meet. When he arrived, we immediately went for a walk. The first place we went to was an amusement park! We had a wonderful time.
Peter came for the weekend, so during the short time we had together we squeezed in as much as possible. We had a fabulous time and I have the most pleasant memories from our meeting.
When Peter left he gave me something to remind me of him, a very beautiful ring, for which I am very grateful.
We agreed to see each other every month and I hope that will be the case.
Anastasia.