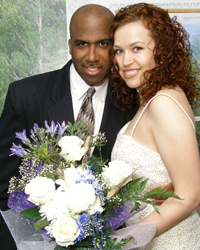 I was a member of Be Happy Agency since summer 2002. I met my future husband at social event which was held with the assistance of Be Happy Agency at "4 Rooms" nightclub in Moscow. Our meeting was accidental on the 14th of August, 2004, when I went to the social just to accompany my friends.
Some time later my future husband came to visit me in Tver. I showed him the city and we got to know each other before he went back to the USA. After a week he had left, he called me and said that he has serious feelings for me and that he wants me to learn English language. I was studying English for a year, and we communicated in the Internet and on the phone, but with the help of Be Happy interpreters.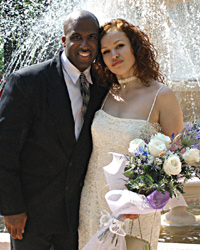 Later that year we began to file documents to get my Visa to America. I came to Chicago in April, 17 2006 and we got married in July, 16 2006. 2 years after our wedding our son Phillip was born. We are happy together.
Kate and Myron.