Victoria and Marco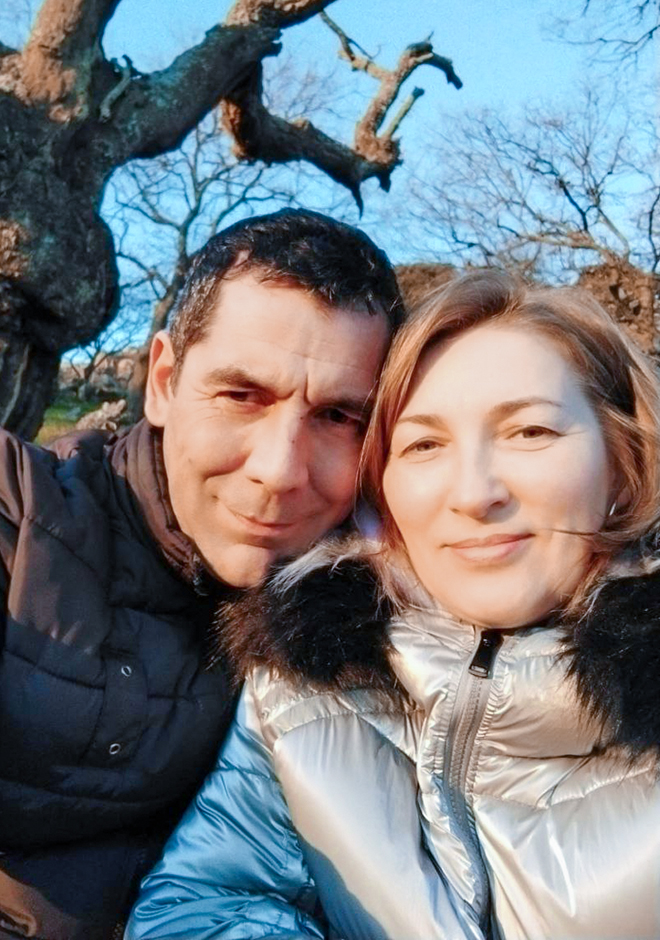 Hello dear friends! I want to share my completely magical love story with you!
I've never been to Italy but, to me, this country has always seemed unusual, emotional, bright, musical. I dreamed of walking hand in hand along the cobbled streets of the ancient cities of Italy with my man.
To say that I ended up in Italy by magic is an understatement!
The story of my acquaintance is the story of a romantic meeting that I'd hoped for all my life. Our communication began unexpectedly and rapidly! After just 3 days, we realized that we were made for each other!
And now, when I'm in my beloved Italy, with my trustworthy and responsible man next to me, I can say that my dream has come true. When I was planning the trip, packing my things, I was worried when I tried to imagine how we would communicate because I don't know English very well, and I don't know Italian at all. But all my fears were dispelled, everything fell into place as soon as I met Marco! He made every effort, did everything to make our communication easy and pleasant.
Now we live together and although he has plenty of work on the farm, we still spend a lot of time together, he cooks for me, we go for walks, and listen to Italian music. I feel calm with him, he's attentive, sensitive, and kind.
I want to thank my local agency and the site administration for organizing our meeting, for their participation and support.
Don't be afraid to look for your soulmate online. Anything is possible! Let my story be a great example of how two people who were completely unfamiliar yesterday are already close to each other today, and feel sympathy and affection for each other.
I wish you all happy and fateful acquaintances!