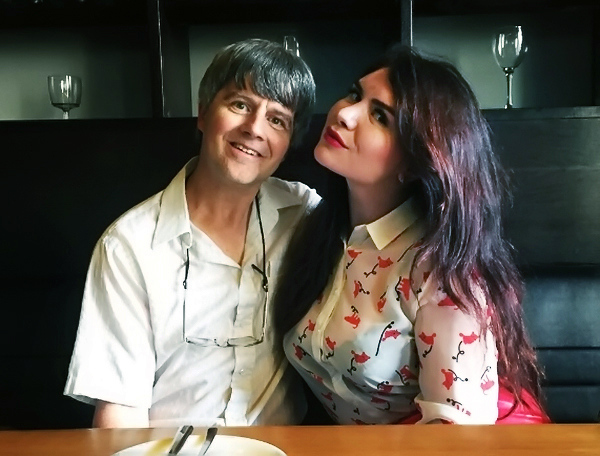 Handsome, intelligent, sweet and kind is how I would describe David.
When he wrote to me, I was thrilled that his interests were very similar to my own. He had a cheerful disposition and an incredibly positive outlook. As I remember now, I was waiting impatiently for every answer from him as he was a very interesting man.
He has so many friends as he is a very sociable person. It turned out that even here in Kiev, he had a friend who was going to get married in a few months time and David was invited to their wedding. Of course, this news really pleased me, because, frankly, I really wanted to see him.
Every day we became more and more attracted to each other. Finally, we became very close and when David finally arrived, I was very happy! The first days we spent together were very romantic. He is a kind person, which is every girl's dream! Later, I introduced him to my friends, and they told us that we are very similar to each other and we even look like each other!
He also invited me to go with him to his friend's wedding where we had a great time together. We had even started to think about our future together. David is a lovely man and generous to a fault.
When he flew home, I realized how much I missed him. Unfortunately, we don't have many opportunities to meet but we are incredibly happy that we have each other. I feel like things could be good for us.
Alexandra.