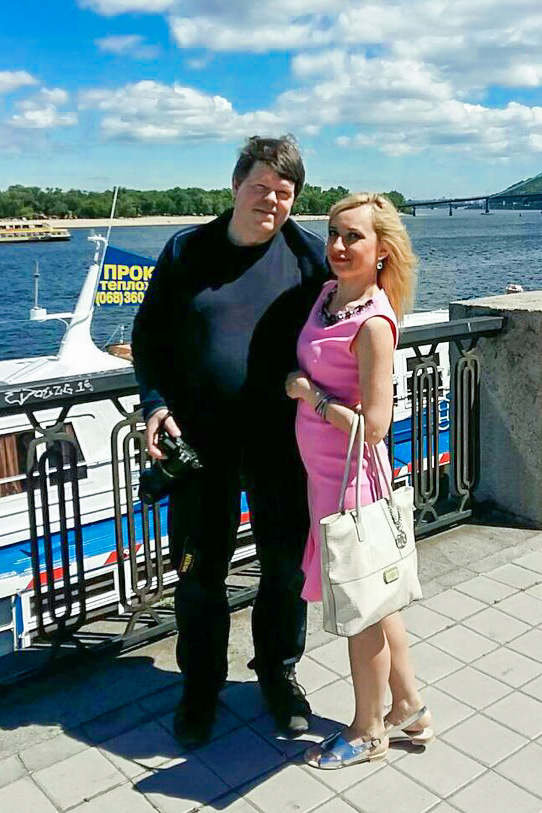 A fabulous first date ...
We all dream of getting a lucky ticket and winning big, and meeting Henk turned out to be by lucky ticket!
I met my Henk on the Marriage website on the eve of the upcoming 2017 New Year! I immediately thought that it was a good sign and lots of happy moments were waiting for us together in the future! Fortunately, Henk noticed my invitation to chat and wrote a letter for me first.
I am so grateful to the Marriage site for giving me the opportunity to meet the man of my dreams! If there wasn't such a wonderful website then we would never be able to meet each other in life. When Henk saw my invitation to chat, he wrote a letter for me at once and we started to exchange some warm and interesting correspondence. Those early letters helped me to realize that I was not alone in the world any more.
I felt that it was even more special given it was at the beginning of the New Year and on the New Year's Eve when we all make wishes. I made the wish that this year my loneliness would end finally and I would have a reliable and loving man side by side. When I started talking to Henk, I realized at once that he might become for me - the man I had been looking for and dreaming about meeting for such a long time.
Soon after meeting Henk I lost my mother and subsequently I got sick from the grief. It was Henk who was next to me during the hardest days, despite the great distance between us. He supported me with all his heart and it made us even closer.
After a few months of correspondence with each other, we felt that we needed a meeting in real life. The website provided us with this opportunity.
Before long, we were finally looking in to each other's eyes. We were both happy and discussing plans for our future together.
The first time we met, Henk came to see me in Kiev and we both felt very nervous. The night before he was due to arrive, I just could not sleep. I was so excited and nervous. But when at last we were side-by-side, it became easy, almost as if we had known each other for many years.
Henk could only stay for one day. We spent every moment together and it was an unforgettable day for both of us. We walked around the city together hand-in-hand, taking in some of the many landmarks. We walked along the Postal Embankment, along the Andreevsky Prospect, Vozdvizhenka, enjoyed the view of St.Michael's Cathedral, and St.Sophia's Cathedral!
I showed Henk around all the most interesting places of our capital city and he loved it. Afterwards, we had a romantic dinner at the Georgian restaurant in Sagaidachny and discussed a lot of important things about our future together.
I believe that our relationship will result in marriage. This day was so unforgettable and special for me!
I'd like to recommend the marriage websites to everyone who is still feeling lonely in the world but is ready to make a change in their life! Don't be afraid to start again, never lose hope. You should believe in happiness and then it will find you!!!
Sincerely, Svetlana.