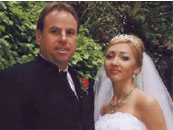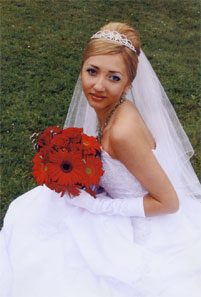 This is an incredible and happy story of a serious American man meeting a Ukrainian lady. An unusual customer came to my office once, he was a middle-aged man, and asked for help. He wanted his 19-year old daughter named Lina to get married to a foreigner. He gave me her pictures where I saw a pretty, but a bit sad woman. Of course I promised to help this man.
This was a usual letter, just like hundreds of others… But it got Lina's interest at once. There was something special in this letter, something clear only to her. Every time I called Lina to tell her about Scott's letter, I heard her voice getting happier.
She did not delay her visits to the agency to delivery responses. Their letters were full of tenderness. Scott called Lina shortly after a second letter.
Lina was not good at English, but that did not stop them. It was enough for both of them to hear each other's voices. They communicated with the help of interpreter in the beginning.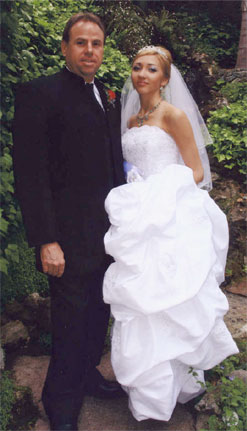 A few months later we got a call from Scott asking to help him with accommodations for his visit in the nearest time.
Lina and I met Scott at the airport of Donetsk. It goes without saying that they recognized each other at once. I had a feeling that this was a meeting of two familiar people, who had not seen each other for a long time. Scott had taken care of Lina's English skills by ordering tutoring, so they didn't have much trouble understanding each other.
Scott planned to stay for a week so they wanted to spend together as much time as possible. They invited me to spend time with them on one of the evenings. We went to the skating rink that day. It turned out that Lina was great at skating, but it was the first time for Scott. It looked funny how a tiny girl was trying to hold a mature man on the skates. While sitting in a cafe and watching the video taken on the skating rink we were laughing together. I was how a few days spent together can bring two peopleso close to each other; especially people who have not seen each other before and who met each other via the Internet.
In two weeks after Scott left home, Lina came to our agency and told me, that she was happy she'd met Scott. Lina told me that the last night before his departure he invited her to a restaurant and proposed to her. Lina's eyes were shining with happiness. Everything was just the way she had dreamt of. Scott was her prince. They decided to apply for fianc?e visa. A few days later Scott called me thanking for the wonderful girl he met with the help of our agency.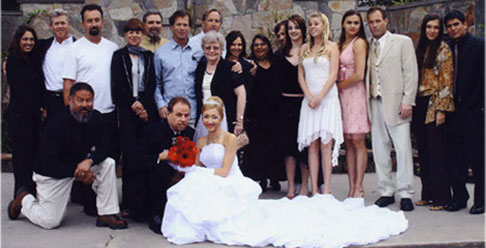 Fianc? visa was a rather complicated process and our agency helped the couple in this question. Scott often called me to ask about Lina's mood and about required documents. It took approximately 3 months for Scott to came back to take his fianc?e Lina with him.
They got married 4 month later in Scott's native town. Already a year passed since their wedding day. I got a message from Lina not so long ago where she told me they were really happy and thankful to the agency which brought them together.