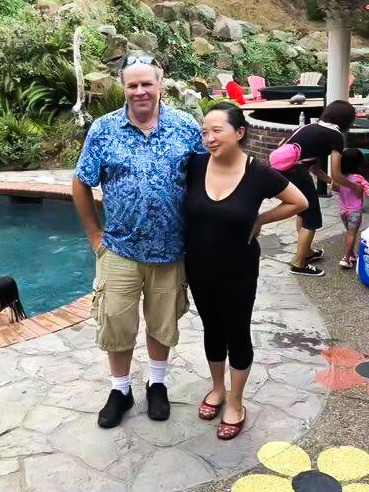 Since Tim and Shasha found each other on our site, their life has been really fantastic together!
Tim comes from the very pretty and romantic city of Paris and he himself is also romantic and very attractive. He has four kids and eight grandchildren and he likes nothing more than getting together with friends and family. He loves to travel as much as he can and has been to China many times because he learned to love the country's culture and history when he worked in Beijing as a lawyer. Since then, he has also always been fond of Chinese ladies so when he found Shasha on this site, he was really surprised and very happy. Shasha is totally his type of girl so they began to talk and get to know each other. Shasha lit up his life from the moment they met.
Shasha is single mom with two lovely daughters who all live together in Beijing where Shasha works as a Chinese teacher at Beijing High School. She loves kids and was hoping to find someone who was good with children too. When she found Tim on our site, she told us that he was her Prince Charming and that she felt so lucky to have met him here.
Now they are going to get married soon!