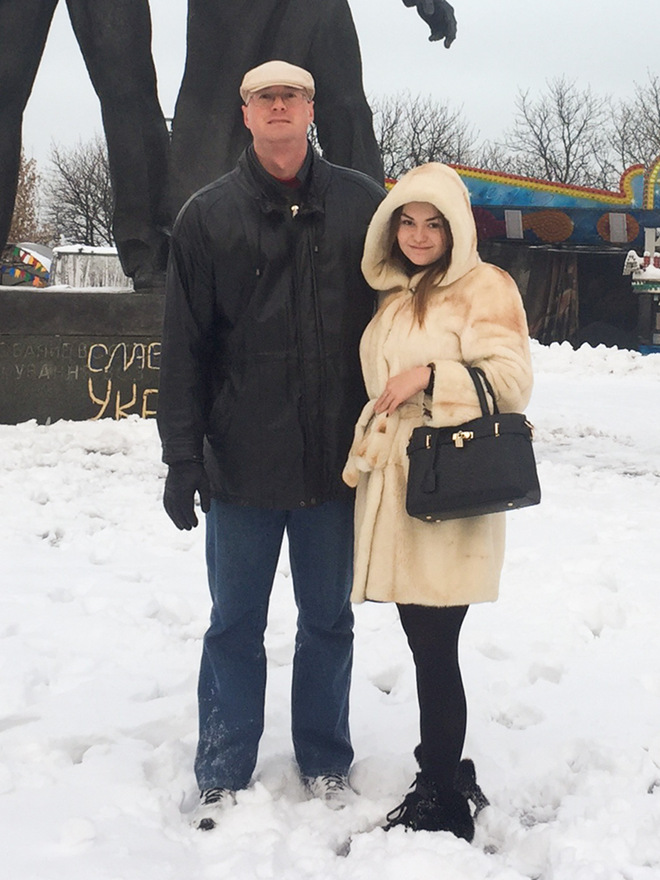 I met Doug when he came to Ukraine last winter. We almost didn't know each other at first. We had a few conversations, but he stayed in Kiev and offered to meet me for a cup of coffee. I didn't expect that we would become friends, but we were so interested in each other. He told me a lot about Hawaii, where he lived. We were joking a lot about the differences in climates and how heavy winter clothes are for the people who live there, where summer never ends. It was very interesting to see his photos and videos while it was extremely cold here and everything was covered by snow.
Then we had a couple of amazing dinners when we couldn't stop talking. Doug was a real gentleman: tolerant, honest, charming.
The only thing I'm regretting was that I didn't show him all the places in Kiev I would love to. We had a lack of time and the weather wasn't suitable for staying outside. Nevertheless we agreed to repeat this trip after my trip to Hawaii.
We became really good friends. And I found one thing: you never know when you will meet your happiness. It's impossible to find it intentionally. The only way is to stop seeking.
I hope everyone who is reading this finds his or her happiness.
Valeriya.