Sean and Irina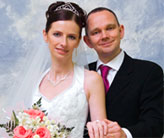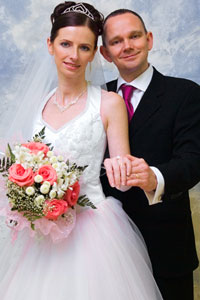 To all the Be Happy team:
Irina and I would like to offer you our heart felt thanks for bringing us together and supporting us during our many meetings in Russia. As you know Irina and I were married in Tver in December 2008. 2 weeks ago we were successful with the application of Irina's Spouse visa and on Friday 3rd April Irina arrived in England to start our lives together!!! We first met in October 2007 and since then have been in contact every day. We always found everyone at Be Happy very friendly and always willing to help. A special thank you must go to Yaffa who has also now become a good friend to both Irina and I. It is because of Yaffa that Irina and I are together!! Thank you Yaffa!!!
Sean Blencowe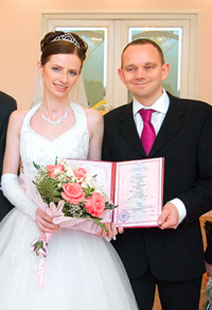 Thanks to BeHappy I have met the best man in my life, who became my husband and the closest and dearest person for me. When I fist came to the agency I did not believe that it could end in marriage and my relocation to England. I would like to thank all the BeHappy Staff for kindness, understanding, patience and help. We are happy thanks to you! Let me say special thanks to Irina Tsvetkova who brought me to the agency, and Yaffa, who introduced me to Sean and helped us in communication. But for your help we would not become a family. Thank you so much!!!!!
Irina Blencowe