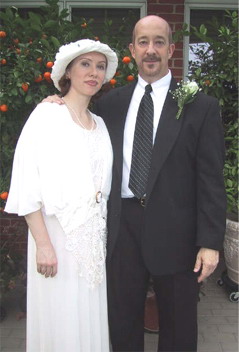 She came with her two children to the United States in March of 2002 after a hectic departure from Siberia, by way of Moscow, leaving her homeland for a place she had never known.
Nearly five years later I often wonder why this woman stays with me, and on the other hand I wonder why we have not killed one another in our sleep!
Our journey has not been without heartache and obstacles to that always wanted "wedded bliss". It's far more complicated than that and if you will bear with my rambling, I'll share a 5 year journey that you can take to heart in your search for a match among those whom you have never had the chance to meet in person, nor even know existed before you found this website.
I'd been divorced for nearly 7 years when I found someone that was "again" the love of my life, only to find that we did not share the same hopes and goals. Two years later it fizzled, leaving me at 44 years old to come to grips with either staying single or trying to get back in the dating game.
Browsing web personals one day I landed on someone that caught my eye like none other. Going further I found that she was Russian and living in Russia, bringing thoughts of mail order bride jokes, green card blood suckers, and women that were only after money. I had no idea what she thought of Texans.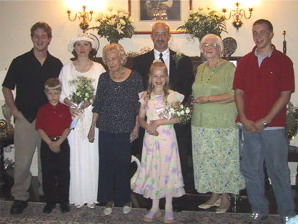 Yea ... I wrote her anyway! It was her eyes. I could not get past them and still can't to this day. There was someone there behind them that I had to know. The internet comprises my vocation and my avocation, and I've never been one to let distance get in the way of the heart. I was pleased to receive her reply and likely asked way to much in mine.
You see, I did not know that every time I wrote her an email that she had to call her friend in the city from a friends house, ask her go to the agency (on the bus and the subway) and get that email, then call her and read it, taking her reply and in turn giving it back to the translator to send to me....
Wow! Here was someone seriously interested in a life partner, right before my eyes, and I had no idea of the true team effort she was contributing to form a relationship with someone she never knew. Women like my wife are truly incredible and if you visit again soon you can read my next journal entry. I'm writing it to educate all of you that are considering this path in hopes that my experience can help your search and success.
There are some truly great ladies here. I have met some personally while visiting in Novosibirsk and assure you of their sincerity and genuiness.
Please afford them the same courtesy in your search.
To be continued...
Bob Bryant (CA, USA)